Amanda Hayton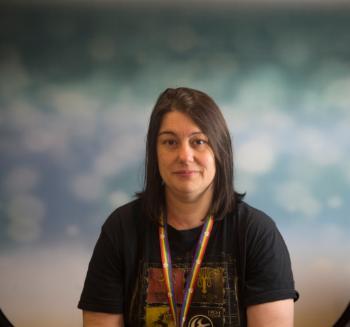 I joined the University in 2003 as a member of the Geography Department Laboratory Technicians team having previously worked as a laboratory analyst in a large Environmental Analysis laboratory in the private sector.
Over the course of my career I have used my free time to further my education, completing a BSc in Molecular Science and both a Postgraduate Diploma and an MSc in Medical Physics with the Open University. In addition to my academic qualifications, I have also been a member of the Royal Society of Chemistry (RSC) for 12 years and the Institute of Science and Technology (IST) for 1 year.
As a laboratory technician my role involves providing analytical services to Academic staff, Research Assistants and Postgraduate students, providing training and support to any staff wishing to undertake their own laboratory analysis as well as ensuring that instrumentation is operating to the best of its ability, carrying out servicing and repairs where required and assisting with the teaching of some level 4 practical sessions.
My skills include use of advanced analytical instrumentation such as Ion Chromatography (IC), Inductively Coupled Plasma-Mass Spectrometry (ICP-OES), Gas Chromatography-Chemical Ionisation Mass Spectrometry (GC-CIMS) and Gas Chromatography-Ion Ratio Mass Spectrometry (GC-IRMS) among others. Another aspect of the role is involvement in the decision-making process and performance testing of potential new instrumentation. This is an important part of any purchase as we need to ensure that any additional instrumentation is suitable for the required application.