Highlights of Thursday 9 March Durham Global Week events at Queens Campus, Stockton
10 March 2023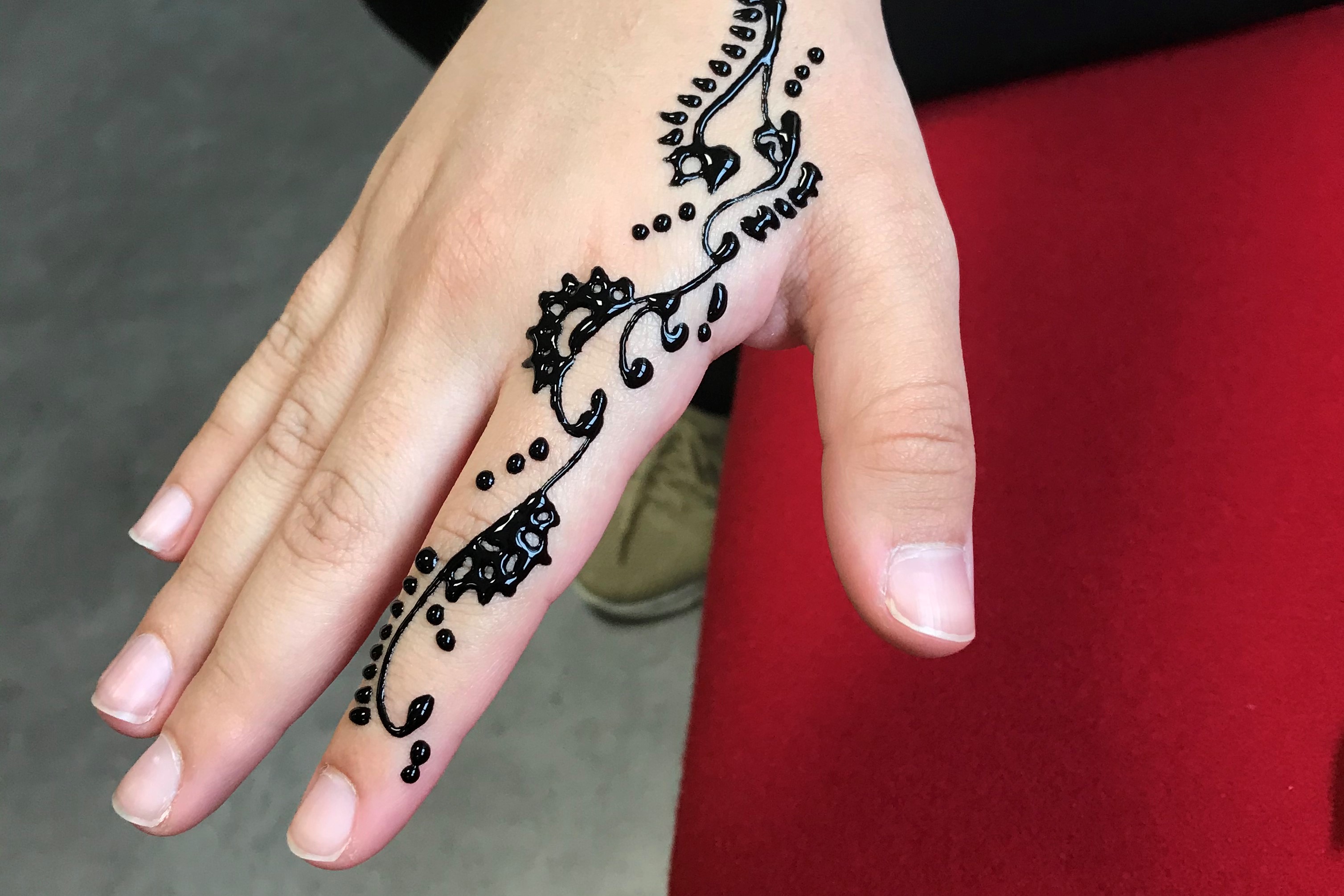 Students at our International Study Centre at Queens Campus, Stockton celebrated the fourth day of Durham Global Week with a day of activities focusing on students' wellbeing, drawing inspiration from around the world.
Global Wellbeing Day
Students took part in an art workshop focusing on aboriginal art, led by Nicola Crossman, who specialises in art therapy. They attended a session on global literature led by Caroline Cooke and were given a surprise book about a cultural topic as a gift to take home. They also got a chance to try their hand at Chinese calligraphy.
The students also enjoyed a variety of health and beauty treatments with international origins, including Henna designs, aromatherapy, reflexology, Indian head massages and warm bamboo massages, which use solid bamboo sticks of different lengths and diameters to massage the body.
In the evening, some staff and students visited Durham to take part in the Arabic evening at George Stephenson College, where staff and students had the opportunity to engage with native speakers and take part in language taster sessions. The session was part of the Language Encounters series that has been running throughout the week, celebrating the different languages and cultures of Durham University.