Overview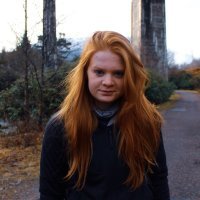 Biography
Supervised by: Prof. Stephen Regan and Prof. Jason Harding
College: South College
Twitter: @lauraeaday
Instagram: @lauraeaday
Growing up on a hill sheep farm in rural Cumbria has informed my research interests at PhD level. I am currently researching the poet Norman Nicholson, and his connection to the landscape. Nicholson was born, grew up, and died in the same house in Millom, South Cumbria. I aim to explore the way Nicholson connects to the landscape through both his poetry and prose, and I will apply an ecocritical perspective to the project. I undertook my MA at Durham, and wrote my dissertation on Alfred Wainwright and Norman Nicholson, comparing their representations of the Lakeland landscape.
Prior to arriving in Durham, I studied for my BA at St John's College, Cambridge. I spent a large amount of independent research time reading into the political ideologies of William Wordsworth, who had also studied at St John's College, Cambridge, and hailed from Cumbria. Whilst at Cambridge, I was active on the rowing scene, and represented my College for the entirety of my degree, captaining the Women's Second Boat for 2 years.
I write poetry prolifically, and have forthcoming publication of a number of my poems in a Durham-based journal. Whilst at Durham, I have also been lucky enough to hold employment in the Office of the Pro-Vice-Chancellor for Colleges and Student Experience, which has informed my desire to work in the Higher Education sector long-term. I am the first student of South College, Durham's 17th College, and I am proud to have worked on the project in the year leading up to the first intake of students.
My research interests focus on the landscape, though my passion remains to be with the Lake District specifically. I am interested particularly in how people live and work on the landscape; this includes writers, walkers, farmers, and local communities. I also work with ecocritical concepts, and with the landscape as a sense of identity; I am interested in how the individual defines a space, and how an individual is also defined by a space. The battle between the anthropocentric view and ecocentric view of the landscape is something that informs my work massively.
I welcome enquiries about my research interests and thesis.
Publications
2020 – 3 x poems in Peninsula, the Durham MA Anthology; Durham University (forthcoming)
2021 – 'The Forgotten Farmer'; Future Reference; Edinburgh University (forthcoming). This paper explores the impact of Brexit on farmers in northern England.