For the first time in many years, our annual Convocation event was held in Durham on the 23 October. It proved to be a great night, combining our brilliant, multi-disciplinary research with an update on our University Strategy and an opportunity to catch up with old friends – and make new ones!
It was great to see so many staff, students, alumni and supporters at the event, which was held at our own Mount Oswald Hub. The venue was great, the food, delicious and everyone came away feeling closer to each other, to the University and its future direction.
Health, wellbeing and fitness on a changing planet
After a welcome by University Secretary, Amanda Wilcox, guests were treated to a panel discussion featuring four of our eminent academic researchers, curated by the Vice-Chancellor, Professor Karen O'Brien, who said;
"We don't have a medical school, but that doesn't mean to say we are not seriously and deeply concerned on issues within health and wellbeing. We are connected to our local, national and international networks around this very important area. We are as a University very deeply concerned with the social and psychological experience of health, of pain, of disability and the ranges of mental health experiences that people have." Professor Karen O'Brien.
The researchers, representing all four academic faculties, offered a snapshot into their research around the topic of "How Durham researchers are preparing us for the future: Health, wellbeing and fitness on a changing planet". They discussed the shifting opinions on diagnosing and treating both physical and mental conditions that are emerging within our society and they offered suggestions for direction in the future.
The four panellists;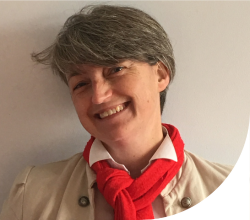 Professor Amanda Ellison; former Director of the Wolfson Institute and now a professor in our Department of Psychology. As outgoing Director of the Wolfson Research Institute for Health and Wellbeing, she is passionate about creating and supporting interdisciplinary approaches to health challenges.
"I now look outside of the brain and look at the influences on our brain, our behaviour and our environment in which we find ourselves in on our health and wellbeing."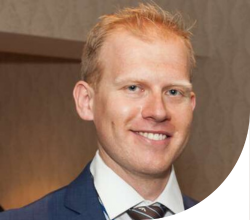 Dr Patrick Jachyra; assistant professor in our Department of Sport and Exercise. Dr Jachyra's research examines the psycho-social dimensions of disability, health, and well-being of neurodivergent individuals, with a particular focus on autistic people.
"What we are trying to do at Durham is to be different. To think differently and try to ask new, bold, innovative, potentially gutsy questions. One of those questions is, 'what is the relationship between physical and mental health?"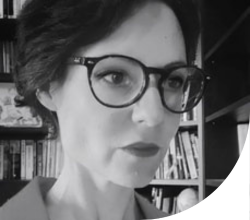 Professor Mariann Hardey; professor in the Durham University Business School and Advanced Research Computing. Dr Hardey is passionate about self-development and learning, with a focus on representation among business leaders and practitioners in the technology sector.
"Health data tracking has seemed to become an incessant and almost normalised part of our lives. This is painting an very individualised picture of health that at the beginning of my research was interesting in terms of points of access, what that data can give us, how that shapes our experiences and interactions with health care professionals like GPs."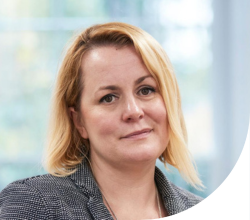 Professor Angela Woods; professor in the Institute for Medical Humanities. Dr Woods is a medical humanities researcher with research interests and expertise spanning three linked areas: the interplay between clinical, experiential, and cultural-theoretical accounts of voice-hearing and psychosis; narrative and its role in understanding health; and the dynamics of interdisciplinary and collaborative research.
"I don't think it is self-evident that a university panel assembles to talk about health would necessarily feature someone with a disciplinary background in English Literature nor is it self-evident that the humanities have a seat at that table, but Durham is I think, nationally and arguably internationally, one of the leading institutions for bringing the transformative power of the humanities into health and health research."
The four differing yet interlinked approaches to the topic clearly illustrated that at Durham, research is treated as interdisciplinary, with each of the academics offering their own individual yet complimentary findings.
Our University Strategy
The second part of the evening was an update on the recent review of our University Strategy from Professor O'Brien.
The mid-point of the strategy period, she explained, was an opportune time to review our progress against the goals set five years ago, and to ensure that the objectives were still valid in a world that has experienced plenty of turbulence in recent years. This refresh builds on the work to date and incorporates additional areas of focus. These areas are principally; widening access to the University, regionally, nationally and globally, embedding a culture of fairness and inclusion throughout the University irrespective of gender, culture or background, and ensuring our University's contribution to a sustainable future.
The evening concluded with a bite to eat and an opportunity to catch up with fellow alumni and colleagues from across the University!
Watch the recording of the event here...
Read more about;