About Us
The Centre for Catholic Studies (CCS) is the first of its kind in British higher education. It represents a creative partnership between academy and church: a centre within the pluralist, public academy for critically constructive Catholic studies of the highest academic standing.
Read our Prospectus (opens pdf)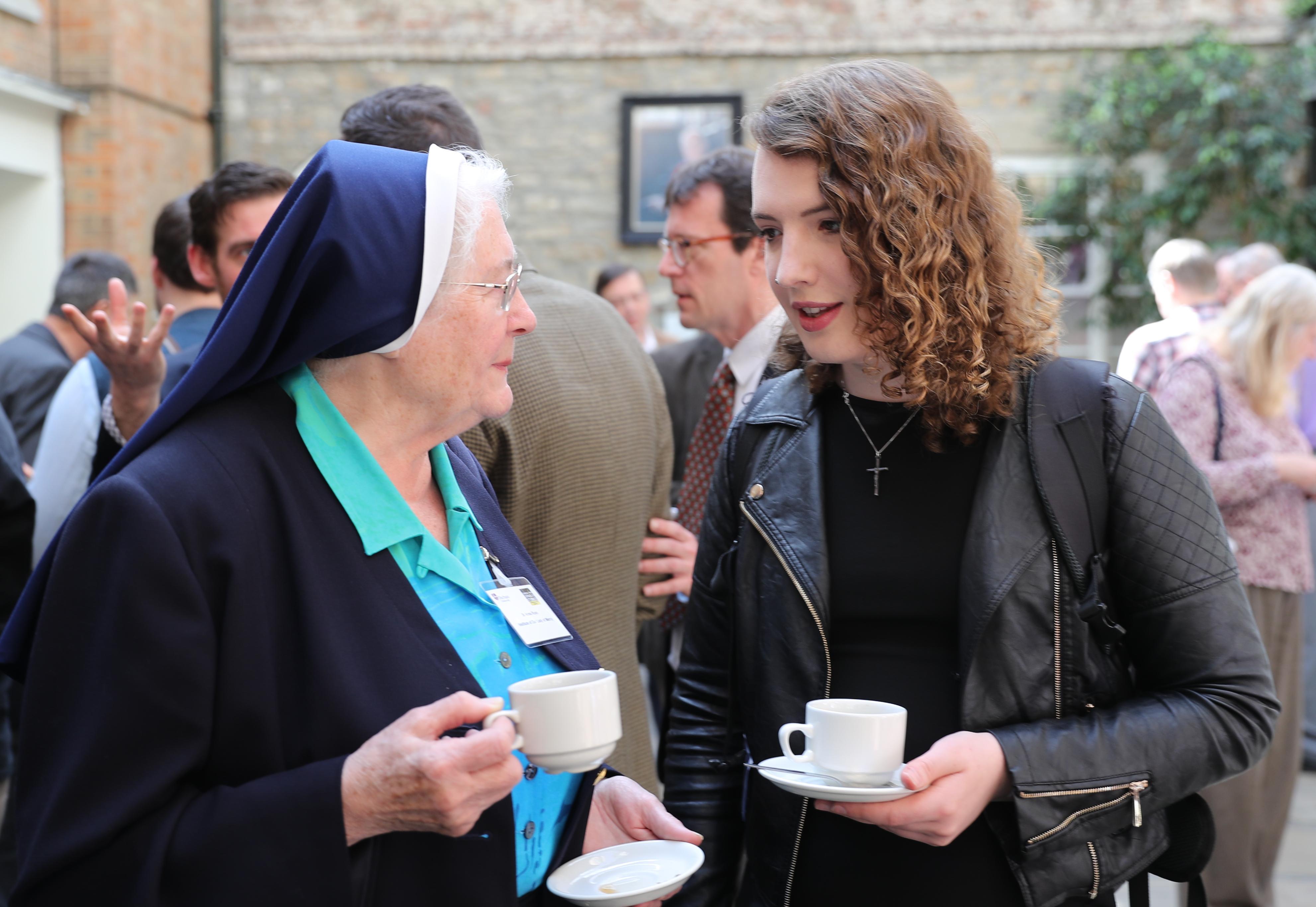 World-class research and teaching
The CCS is the UK's first permanent centre devoted to pioneering world-class research and teaching in Catholic theology in the public academy. We operate within the UK's premier research Department of Theology and Religion, and work in close partnership with the Catholic Church and other organisations, in multiple ways, to produce future leaders, foster talent, and foment Catholic scholarship locally and globally.
The Centre for Catholic Studies is a vibrant and inclusive community of practitioners of Catholic theology and researchers into Catholicism which aims:
to pursue critical and creative studies of Catholic thought, history, culture, and practice in all its breadth and depth;
to form and nurture scholars and theologians who will contribute to shaping the future drawing from the richness of Catholic tradition and ecumenical learning;
to engage with and contribute to the transformation of church and society, locally, nationally, and internationally.
We do this by:
teaching, researching, supervising doctoral students, and engaging in outreach;
pursuing collaborative research projects within and across a range of disciplines, supported by public research funds and philanthropic bodies;
developing mutually beneficial partnerships globally with relevant academic, ecclesial, and public bodies.
In all our activity we are committed to holding ourselves accountable to the Department of Theology and Religion, the wider University, and our stakeholders, and continuing to be inspired by the gifts and charisms of the religious congregations who have been so important to our development.
Our research
The Centre for Catholic Studies has well-established research programmes in Constructive Catholic Theology, Catholic Social Thought and Practice, and the History of Catholicism, and newer research programmes in Catholicism, Literature, and the Arts and Lived Catholicism.
Explore our Research Areas