CSDLP at the 2023 Bonn UN Climate Change Conference (SB58)
21 April 2023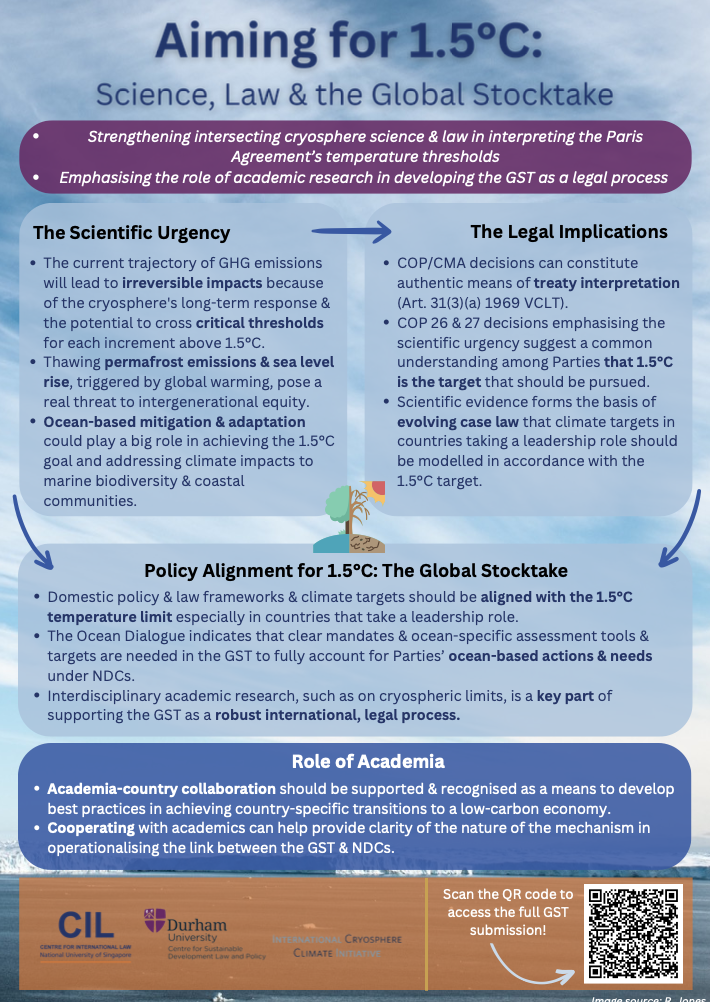 The CSDLP are delighted to partner with CIL/NUS at the 2023 Bonn UN Climate Change Conference (SB58) through a poster!
A poster was created for display at the 58th session of the subsidiary bodies in Bonn (SB 58, June 2023). The poster summarises the key findings of the joint submission, and aims to convey the information in an accessible and creative way. Professor Petra Minnerop attended the conference and represented the poster at the session. Displaying the poster in Bonn facilitates important dialogue on the intersection between climate change law, policy, and science amongst academics, policy- and decision-makers, and scientists, thereby encouraging greater interdisciplinary collaboration in pursuing climate action.
Additionally, the CSDLP, in collaboration with the Centre for International Law at the National University of Singapore (CIL NUS) and the International Cryosphere Climate Initiative (ICCI), made a joint submission to the Global Stocktake (GST) 2023.
Find more about the project here.
Find more about the submission here.