Overview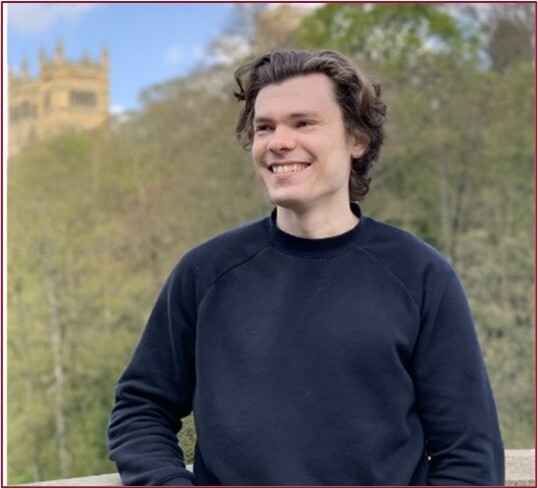 Biography
I am a PhD candidate in the Department of English Studies here at Durham University. My research interests mainly lie in literary and intellectual periodisation at the medieval-early modern boundary, with a secondary related interest in macaronic and polyglot texts.
My doctoral project, 'Milton and the Medieval', is funded by the Wolfson Foundation and aims to provide a holistic overview of Milton's complex and difficult relationship with British medieval material across generic forms and disciplines.
Prior to my PhD, I took the BA in English Literature here at Durham. This was followed by the MPhil in Medieval and Renaissance Literature at the University of Cambridge, funded by the Cambridge Trust, for which my dissertation considered the generic intertexts of Milton's History of Britain.
I welcome any questions about my research, and also about Durham MEMSA, the Medieval Early and Modern Student's Association, on which I have been Conference Convenor and Journal Officer. In the past, I have also served as President and then Advisor to the MCR (Middle Common Room) at University College.
Conference presentations
'Of What Resounds in Fable and Romance': How Milton Reads the Medieval
International Milton Symposium, University of Toronto, 12th July 2023.
'Free from Servile Yoke'? Milton, More, Salmasius and the People of England
Ordering the Commonwealth, Binghamton University, 19th June 2023, (given online).
'The burden of many ages': Milton and periodisation
Northern Early Modern Network, 3rd annual conference, Outwith the Early Modern, University of Strathclyde, 22nd May 2023.
'Reliques of something True': Constructing the Authentic in Milton's History of Britain
Contesting Authenticity in Literature, 1200-1700, Queen Mary University of London, 31st March 2023.