Overview
Dr Catherine Draycott
Associate Professor
---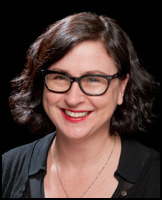 Biography
Brief Biography
Before moving into archaeology, I trained as a studio artist in ceramic design and then painting, printmaking and drawing, obtaining a Bachelor of Fine Art from the School of the Museum of Fine Art in Boston, USA. After working as an artist, illustrator and journalist in my native Bermuda, I took an RSA diploma in Early European Art History from Christie's Education in London, going on to do an MPhil and a DPhil in Classical Archaeology at the University of Oxford. During that time I worked as a curatorial assistant at the Bermuda Maritime Museum and at Sir John Soane's Museum in London, and as Researcher at the Oxford Research Archive of Greek and Roman Sculpture in the Ashmolean Museum's Cast Gallery. Subsequently, I have held a Junior Research Fellowship at Somerville College, Oxford (intermitted for a temporary lectureship in the Department of Classics, Oxford), a fixed-term lectureship in Classical Art at The Courtauld Institute of Art, London, and research fellowships at The Research Center for Anatolian Civilizations at Koç University in Istanbul and at the British Institute at Ankara. I have also participated in various field work projects in Bermuda and Turkey (Kerkenes, Zincirli, Çaltilar) as an excavator, finds registrar, and sculpture specialist.
Research
My research bridges art history and archaeology, and I have published on approaches to imagery, meaning and identity, and assessing context, with new contrbutions concerning landscape and economic contexts. I focus on Anatolia and the Mediterranean in the Iron Ages to Classical or Achaemenid Empire periods (first half of the first millennium BC), with a specific concentration on the non-Greek speaking zones of Central and Western Anatolia (Phrygia, Hellespontine Phrygia, Lydia and Lycia). I am currently working on a synthesis book on memorial art, identities and the idea of impact in early Achaemenid Anatolia and further collaborations on Lycia and Achaemenid environmental archaeology.
Alongside this, I have other developing projects examining diversity in and affinity with archaeology as a discipline (Archaeological Horizons), and the visual, built and lived environments of places (PlaceLab).
Teaching
I am a passionate believer in the role of archaeology in modern society and as a university subject which can impart a great range of skills, both practical and intellectual, with applications beyond the confines of academia: close, forensic analysis, visual attention, synthesis, problem spotting and solving, research, good writing for multiple audiences, and a sense of human interaction with and the formation of the material world which we inhabit. In my teaching, I aim to provide practical opportunities to build these skills; to inspire enthusiasm for critical and creative analysis of representations of the past and the relevance of this for contemporary society; and to help students to develop their confidence and their own original thoughts.
I have taught topics from the archaeology of Iron Age Anatolia and Early Greece to art in the Roman Empire, and I have particular interests in addressing aspects such as ethnicity and identity, approaches to images, and regionalism. I offer a specialist third year class on Greeks and Others: Art and Identity in Ancient Greece and Beyond, which considers these and related issues.
I have supervised undergraduate dissertations on topics from the Classical Athenian Tholos to supernatural creatures on Achaemenid gems, and MA dissertations from the regional contextual emergence of the Aeolic 'order' to the Saite Egyptian environment for transferring artistic ideas to the Aegean.
I currently supervise PhD projects covering such ground as the regional adaptation of the human-bird hybrid form in ancient Asian art; the reception and framing of Lycia in connection with the British Museum collection of Lycian materials; the emergence of monumental visual culture in Crete in an Eastern Mediterranean perspective; the collection, curation and display of Black Africans in Greek and Roman art collections; reconstructing and reconsidering weaving at ancient Olynthos; Bronze Age burial practices in Anatolia; Egyptian iconography; and Roman monumental place-making.
Research interests
Archaeology of Achaemenid Anatolia and the nature of impact
Archaeology of Iron Age Anatolia
Cultural regionalism in relation to economy and connectivity
Place, landscapes, production and monumental environments
Theorising interpretation of art and iconography
Esteem Indicators
2023: Chair, CIfA EDI Committee:
2022: Council Member, British Institute at Ankara:
2022: Chair, Publications Committee, British Institute at Ankara:
2022: Member, Archaeology Research Committee, Bermuda National Trust:
2021: Member, CIfA EDI Committee:
2017: Council Member, British Institute at Ankara (BIAA): Elected council member; finance committee member.
2016: Invited member of the Scientific Board of Colloquium Anatolicum, journal of the Türk Eskiçağ Bilimleri Enstitüsü:
2015: External Appointment Referee, Aarhus University:
2015: External Docent Appointment Referee, Uppsala University: