Overview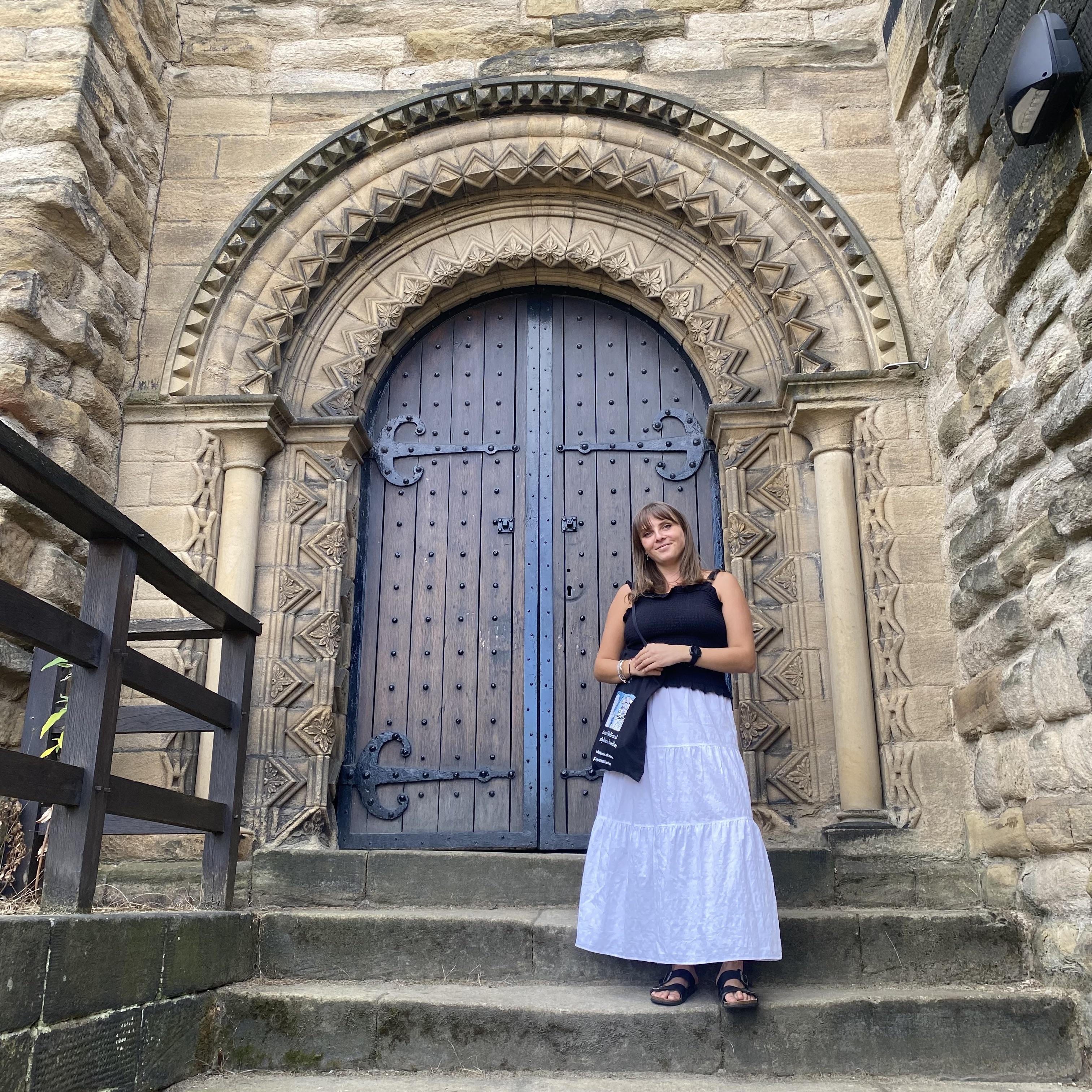 Biography
My PhD research explores the world and works of the twelfth century Anglo-Latin author, Lawrence of Durham (d.1154), a monk, Cantor, and eventual Prior of Durham Cathedral. Though he is now little known, Lawrence produced a varied and substantial body of work comprising biblical epic, philosophical prosimetric dialogue, dramatic verse, and hagiography – works which are extant in over twenty manuscripts today. In my project I am examining each of Lawrence's major literary works and their manuscript traditions. I am interested in how Lawrence's writings contribute both to our understanding of monastic intellectual networks and traditions of classical reception. I am also concerned with how Lawrence's writings address a range of philosophical, religious, and intimately human topics, including attitudes towards love, friendship, aging, and death. My project is funded by a Durham Doctoral Studentship from the Faculty of Arts and Humanities.
Prior to my PhD, I studied at Durham for both the BA in English Studies (2016-19) and the MA in Medieval and Renaissance Literary Studies (2020-21). My undergraduate dissertation focused on the depiction of the Holy Grail in the literature of the later Middle Ages, looking at the works of Chrétien de Troyes, Joseph de Arimathea, and Thomas Malory. My MA dissertation explored the political use of the Christus Victor motif in literature of the later Roman and Carolingian empires, focusing particularly on Constantine and Charlemagne. I looked at various prose Lives and an assortment of poetry and considered the relationship between these works and scriptural, patristic, and apocryphal antecedents – in particular focusing on the Gospel of Nicodemus and Psalm 91. In between my respective degrees I worked as a Junior Common Room President for Josephine Butler College (2019-20) and within the Department of English and Related Literature at the University of York as a Postgraduate Administrator (2021-22). I am originally from Guernsey in the Channel Islands.
Conference Papers
'Lawrence of Durham: The Boundaries Between Court and Cloister', Status, Rank, or Office?: Social Boundaries in England c. 900-1200. 8th–10th July 2023. University of Durham.