Overview
Dr Christopher Bahl
Assistant Professor (South Asian History)
---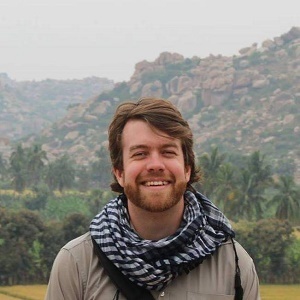 Biography
My research focuses on early modern South Asia and the subcontinent's links with regions and communities across the western Indian Ocean. I am currently preparing my first monograph, Mobile Manuscripts, in which I trace shared cultural histories between the Red Sea region and western India through the circulation of Arabic manuscripts from the fifteenth to the seventeenth centuries. Based on archival research in Cairo, Istanbul, London and across India I study the practices of transmitting and reading Islamicate texts among Arabophone communities from Egypt to the Deccan. I have published articles on forms of Arabic history-writing in South Asia, Arabic philological practices at the Mughal court, and the movement of learned individuals across the western Indian Ocean.
I am currently developing a new project on interconnections of early modern shrine cities and the political actors that moved between them.
Before coming to Durham in 2020 I was a research associate at the Orient-Institut Beirut, Lebanon (Max Weber Foundation). I received my PhD in History from SOAS, University of London in 2018. Previously I completed an MA in Historical Research Methods at SOAS in 2014 and a Magister Artium in Islamic Studies and South Asian History at the University of Heidelberg in 2013. In the academic year 2010/11 I studied at Damascus University and the Central University, Hyderabad, India.
My studies and research have been funded by the German Academic Scholarship Foundation (Studienstiftung des deutschen Volkes, 2008-2013), the Erika and Ekmar Schoeneberg Foundation (2013-2014), through a SOAS Research Fellowship (2014-2017) and an Isobel Thornley Fellowship of the Institute of Historical Research (IHR), University of London.
Research interests
Arabic in South Asia
Social and cultural histories of the Indian Ocean region
Early Modern manuscript cultures
Political histories
Shrine cities
Supervision students
Mrs Amira Al-Harthi
Omani merchants in Zanzibar textiles trade in the nineteenth century