Overview
Dr Clare Mac Cumhaill
Associate Professor
---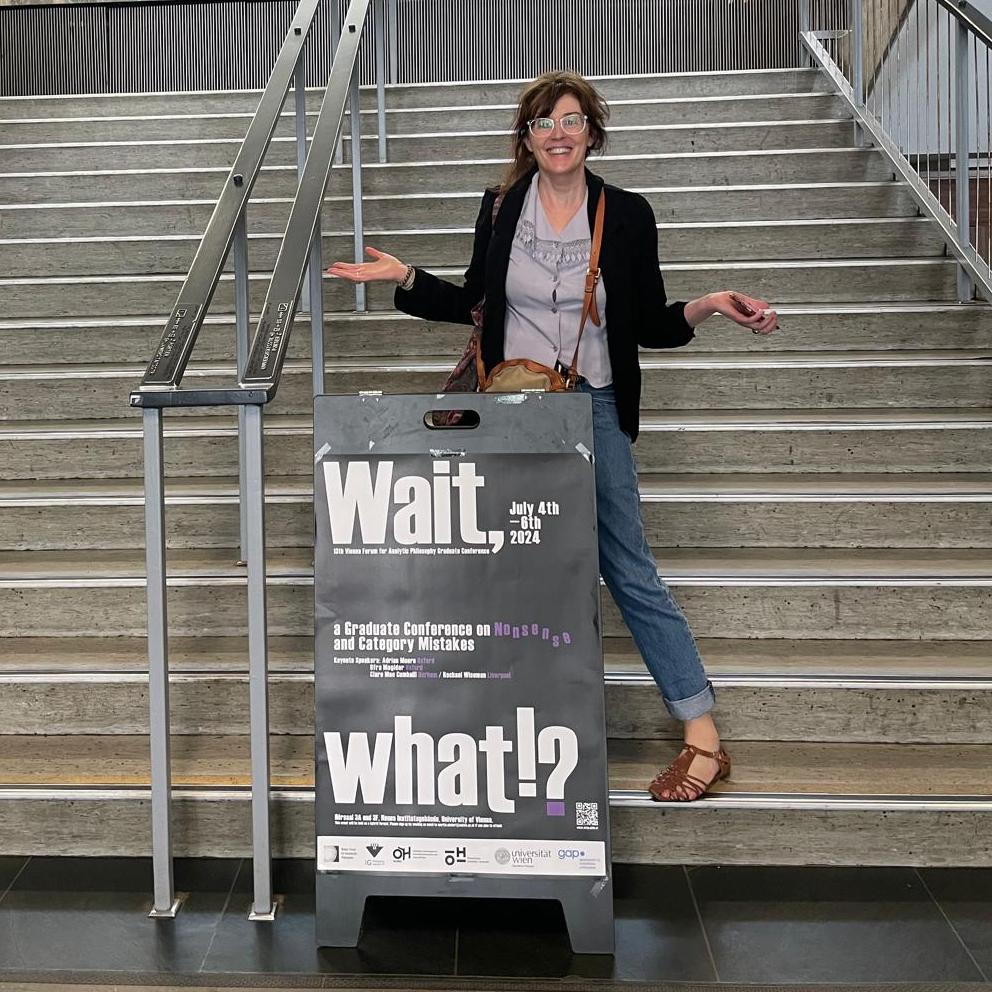 Biography
About
Office hours:
2022-2023: Drop in, 3-5pm Mondays in my office (Room 09 in Old Elvet 48) or Wednesday on zoom (room link). You can also email me to make an appointment.
I have broad interests in philosophy, though most of my writing circles around space-perception, the nature of human action, and form in art. I'm also interested in causation.
My approach tends to be fairly historical and I enjoy collaboration. Since 2015 I have been working closely with Rachael Wiseman on the Women In Parenthesis project, one of the fruits of which is our co-authored book Metaphysical Animals. We've also run a number of spin-off activities, including Notes from a Biscuit Tin and Philosophy by Postcard. You can join the Mapping the Quartet network (for researchers working on one or all of Iris Murdoch, Elizabeth Anscombe, Philippa Foot or Mary Midgley) here.
This year I am working on two papers: one concerns the metaphysics of mind found in certain ethical theories, particularly consequentialism. I am also trying to contexualise Anscombe's philosophy of action in a mid-century (and earlier) interest in the paranormal. And I am always thinking about empty space (the topic of my 2012 PhD and hopefully one day a book).
With Rachael Wiseman, I continue to work on further Quartet-inspired themes and schemes.
I am originally from Dublin and my name Mac Cumhaill is pronounced Mac 'Cool' (a gaelified version of the anglicized Mc Cool, which was the name of this mythical person)
Administrative Role
Director of Postgraduate Research (DPGR) - with Peter Vickers
Research interests
History of Philosophy
Metaphysics and Ontology of Mind
Philosophy of Action
Philosophy of Perception