Overview
Professor Daniel Lawrence
Associate Professor
---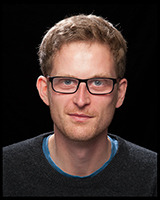 Biography
Research Interests
I am a Landscape Archaeologist with a focus on Southwest and Central Asia during the Holocene. My main focus at the moment is directing the Climate, Landscapes, Settlement and Society (CLaSS) project, funded by an ERC Starting Grant, which began in January 2019 and examines the relationship between complex human societies and climate change over the last 8,000 years. I also have side interests in the emergence of inequality and urbanism, and on heritage management.
I direct the Durham Archaeology Informatics Laboratory, a research hub dedicated to Landscape Archaeology, GIS and remote sensing and computational approaches to the archaeological record. I am a member of the AHRC Peer Review College and sit on the steering committees of the British Association of Near Eastern Archaeologists and the journal Iraq. I am the Durham Co-Investigator on the Endangered Archaeology in the Middle East and North Africa (EAMENA) project and the Computational Research in the Ancient Near East II (CRANE II) project. From 2017-2019 I was Deputy and Reviews Editor of the journal Antiquity.
Climate Change
Climate change has been suggested to play a role in the history and prehistory of the Near East at a range of temporal scales. In the short term, so-called 'collapse' events brought about by extreme weather changes such as droughts have been blamed for declines in urban and rural population, social complexity, political systems and entire empires. At the other end of the scale, long term trends in complex phenomena such as urbanism or irrigation can be interpreted within the context of changing climate conditions. My research involves making large scale comparisons between settlement patterns, subsistence strategies, and land cover to identify the causal relationships between social and political organisation and environmental conditions
Cities and Empires
The last 8000 years has seen the emergence of urban sites, small scale polities and large territorial empires, all of which had profound effects on settlement patterns and landscapes. I have conducted research on the emergence of cities in Northern Mesopotamia during the Late Chalcolithic and Early Bronze Age, and more recently in Eastern Kazakhstan at the site of Semiyarka which dates to the Final Bronze Age. I am interested in how and why people began to group together into larger agglomerations, and the effects this had on subsistence strategies, social systems and the wider landscape.
I am also interested in the impact of empires on landscapes, since they often have transformative effects. I was part of the ERC funded Persia and its Neighbours project (2012-2018) which investigated the frontiers of the Sasanian Empire, including the Gorgan Wall in northeastern Iran. I directed landscape surveys in Georgia, Oman, Iran and Azerbaijan and am currently bringing these to publication in a series of monographs, with colleagues from Durham and Edinburgh.
'Big Data' and Data Science in Archaeology
A major trend in recent archaeological research builds on new computational capabilities, especially Geographical Information Systems (GIS), and the combination of legacy data and remote sensing techniques to compose, integrate and manipulate large scale datasets. The shifts in the spatial and temporal scales of analysis we can now deal with allow us to see new patterns in old datasets, to combine different sources of data in new ways and ultimately to provide new perspectives on social and historical phenomena. The Archaeology Informatics Lab, which I direct, is at the forefront of these approaches. My own research also makes heavy use of satellite imagery data, including declassified CORONA spy photography.
Heritage Management and the Middle East
As part of the EAMENA project my research involves developing heritage management resources for countries in the Middle East and providing training to allow heritage bodies there to use and maintain the data. Building on datasets collected during my PhD and PDRA work, we have developed a database of sites in Syria and Iraq with several thousand records. Over the next few months we will be undertaking training courses in Lebanon and Iraq to build capacity among archaeologists and other stakeholders in the region.
I have been a lecturer in the department since October 2015. I completed my PhD in Durham (2013) after studying at University College London and the University of Cambridge, and was a post-doctoral researcher on the ERC funded Persia and its Neighbours Project. I also spent a semester as a fellow at the Digital Institute for Archaeology in the Centre for Advanced Spatial Technology, University of Arkansas.
Research interests
Archaeology of the Ancient Near East
GIS and Remote Sensing
Landscape Archaeology
Long term human-environment interaction
Urbanisation and the emergence of complex societies
Esteem Indicators
2018: External Examiner, University of Glasgow:
2017: Member of Editorial Board, Iraq, Journal of the British Institute for the Study of Iraq:
2016: Member, AHRC Peer Review College: