Overview
Dr Emily Webster
Assistant Professor / Liberal Arts Advisor and Exam Board Rep
---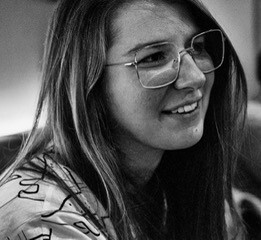 Biography
Research
Emily Webster is Assistant Professor in the History and Philosophy of Health and Medicine in the Department of Philosophy at Durham University. Her research focuses on the ecology of historical epidemics, drawing on contemporary biology and ecology alongside traditional historical methods to tell multi-species, multi-scalar histories of infectious disease that ground humans in their physical environments. She is currently working on her book project, Infectious Ecologies: A Biological History of Epidemics in the Urban British Empire, and a series of articles that examine the relationship between historical ecology and geographies of knowledge in the 19th century British imperial periphery.

Emily's research program is focused on the assertion that emerging infectious diseases present some of the most dynamic and fascinating examples of human integration into a wider, agentive ecosystem, and that their occurrence relies on the confluence of highly localized features like medical access, infrastructure, and environmental specificity, while their propagation often depends on global power structures and economies of scale. Through research focused on zoonoses and other epidemic diseases, she hopes to challenge humanistic narratives that reduce ecological agency and scientific narratives that do not account for the powerful but abstract complexities of human culture, politics, and economic systems. By framing her work in both biological and humanistic terms, she hopes to texture narratives of human-microbial interaction in a way that speaks to both the sciences and the humanities and provide a truly transdisciplinary approach to the study of disease and environment in the past, present, and future.

Aside from these rather lofty plans, Emily serves as a co-associate director of the Centre for Philosophy of Epidemiology, Medicine, and Public Health. She also works as a review editor for Environmental History Now, and is an affiliated researcher on the AHRC-IRC-funded project, "Typhoid, Cockles, and Terrorism."
Research interests
Colonialism, Postcolonialism, and Imperialism
Digital Humanities
Environmental History
Environmental Humanities
History and Philosophy of Epidemiology
History and Philosophy of Medicine
Medical Humanities
Public Health, History of Public Health