Overview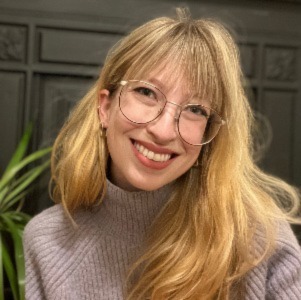 Biography
My PhD thesis examines annihilation (physical and emotional) in the mid-century work of H.D., Jean Rhys and Anne Stevenson. I argue a major driver of each writer's work is a need to write back from the threat of their own non-existence, a threat exacerbated by gender and national status.I am especially interested in their navigation of real and unreal spaces, use of mysticism, and representation of the ghostly.
I am currently a postgraduate rep for the British Association for Modernist Studies. I also convene the Modern and Contemporary Research Network with Rory Clarkson. Previously I served as co-editor of Postgraduate English with Vicky Penn.
Prior to the PhD, I graduated as valedictorian from the Honors Program at Benedictine College in Atchison, Kansas.
I received an MA in Twentieth and Twenty-First Century Literary Studies with Distinction from Durham University, with a dissertation entitled, '"One of you, one of them": Fluid Nationality in H.D.'s Helen in Egypt and Beyond'.
I am happy to be contacted with regards to my research.
Twitter: @hm_voss
Publications and Presentations
Writing
'Splitting the Atom in H.D.'s "Winter Love"', The Modernist Review, 33 (2021)
'An Attic of His Own: Spaces of Modernist Transition in Willa Cather's The Professor's House', Sigma Tau Delta Review, 15 (2018), 21–28
Speaking
'"Lightning out of a clear sky": annihilation as creative possibility in H.D.'s late work', New Work in Modernist Studies, British Assocation for Modernist Studies, online, 10 December 2021
'Colonial Transnationalism: Reading Englishness in The Buddha of Suburbia', Trinity College Postgraduate Conference, Trinity College Dublin, Ireland, 29 March 2019
Funding and Awards
Durham Doctoral Studentship, Durham University, 2020
Elva Bell McLin Senior Scholarship, awarded to final-year undergraduates continuing to postgraduate study, Sigma Tau Delta, 2018
St. Albert Award for Outstanding Honors Student, Benedictine College Honors Program, 2018
Maathai Discovery Award, a grant supporting research presented at Benedictine College's Discovery Day conference, Mount St. Scholastica, 2017