Overview
Dr Helen Roche
Associate Professor (Modern European Cultural History)
---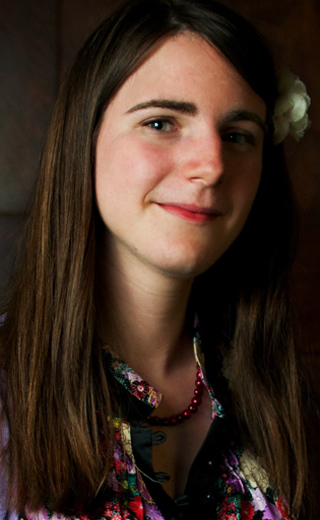 Biography
Dr. Helen Roche is Associate Professor in Modern European Cultural History at the University of Durham. Her second book, The Third Reich's Elite Schools: A History of the Napolas, has recently been published by Oxford University Press. Her work has been featured in the press nationally and internationally, including appearances in The Times, The Guardian, The Daily Telegraph, on the BBC and Sky News.
Her first book, Sparta's German Children: The ideal of ancient Sparta in the Royal Prussian Cadet Corps, 1818-1920, and in National Socialist elite schools (the Napolas), 1933-1945, was published in 2013, and has subsequently received critical acclaim from reviewers in several disciplines, including Classics, intellectual history, and the history of education. Meanwhile, her article 'Surviving Stunde Null: Narrating the fate of Nazi elite-school pupils during the collapse of the Third Reich', was awarded German History journal's "Best Article of 2015" prize.
Previously, she held Research Fellowships at UCL Institute of Advanced Studies and the University of Cambridge, having completed her undergraduate and postgraduate studies at Gonville & Caius College, Cambridge. Her research has been funded by (among others) the AHRC, the Deutscher Akademischer Austausch Dienst (DAAD) and the Stiftung Preußischer Kulturbesitz. She is currently researching the history of everyday life under fascism in interwar Europe.
Helen welcomes enquiries from research students with an interest in nineteenth- and twentieth-century European social and cultural history, with a particular focus on German and Austrian history, the history of childhood and education, fascism studies and classical reception studies.
MPhil and PhD theses already supervised include:
'The Portrayal - in Educational Settings - of the Relationship between Britain and the Holocaust' (PhD, currently in progress at Durham University).

'The Role of Foreign Diplomats in Vienna during the 1930s' (PhD, University of Cambridge).
'The Impact of the TV Series Holocaust on West German Memory Culture, 1978-83'.
'The SS-Kalender and the Dilemmas of Propagandizing the Volksgemeinschaft, 1938-1944'.
'The Representation of Female Perpetrators of the Holocaust in British Newspapers, 1945-Present'.
'Fascism, National Socialism, and the 1939 New York World's Fair'.
Research interests
German history from the nineteenth century onwards; National Socialism; Italian Fascism
Austrian history during the inter-war period; comparative fascism studies
History of childhood and history of education, especially German elite education and humanistic education
Youth exchange during the twentieth century; Anglo-German relations
History and memory in post-war Germany
Classical reception in general - particularly German philhellenism and contemporary political appropriations of antiquity
Greco-German relations from the eighteenth century to the present
Esteem Indicators
2019: Fascist Antiquities and Materialities from the Interwar Era to the Present Day: Guest-edited Special Issue of Fascism: Journal of Comparative Fascist Studies (Vol. 8.2), December 2019.
2013: German Philhellenism: Guest-edited Special Issue of Publications of the English Goethe Society (Vol. 82.3), October 2013
Supervision students
Mr Daniel Burrell
Race, Religion, Nationhood and Empire: Rethinking Cremationism in Late Nineteenth-Century Britain
Mrs Judith Ram-Prasad
PhD Research