Overview
Professor Jon Gluyas
Ørsted/Ikon Chair in Geoenergy, Carbon Capture & Storage
---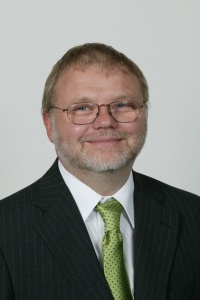 Biography
2017 – present — Executive Director Durham Energy Institute, member of Senate
2014 – present — Dean of Knowledge Exchange, member of Senate
2011 – 2014 — Head of Department, member of Senate
2010 – 2011 — Director, CeREES
2009 – present — Professor of Geoenergy, Carbon Capture and Storage
2009 – present — ERC Equipoise Ltd., Non-executive Director
2005 – 2009 — Fairfield Energy Ltd., Founder and Head of Business Development/Head of Geoscience
2001 – 2005 — Acorn Oil & Gas, Founder and Geoscience director
1996 – 2001 — Oil industry, independent sector.
1981 – 1996 — BP Exploration
1978 – 1981 — PhD, University of Liverpool
---
Career Research Highlights
Commercial quantities of helium have always been found by accident when searching for petroleum gas. That was true until December 2015 when following a research programme sponsored by Statoil Jon Gluyas, Chris Ballentine (Oxford University) and team confirmed a major discovery of helium in Tanzania's East African Rift Valley. This followed a programme designed to understand the source, maturation, migration and accumulation of helium in the Earth's crust.
Geothermal energy is little developed in the UK and yet the resource base could supply heat to the nation for at least 100 years. Our current research examines the utility of abandoned and late-life petroleum fields for supplying geothermal energy as well as the possibility that deep karst in Carboniferous limestones could also make major contribution the UK's heating requirements as well as reducing the national carbon footprint.
Other current research includes work on UK energy security and the potential for developing enhanced oil and gas recovery and tight gas sandstones.
---
---
Committee and Society Service

2012 – 2016 — Remuneration Committee; The Geological Society of London
2012 – 2016 — Awards Committee; The Geological Society of London
2011 – 2011 — Chairman; EPSRC/NERC/TSB/DECC UK CCS Research Centre Development Board
2010 – 2012 — President; Earth Science Teachers Association
2010 – 2011 — Chairman of the Board; British Geological Survey
2010 — Advisory board; National Grid Carbon
2009 – 2009 — President; Petroleum Exploration Society of Great Britain
2003 – 2007 — Council; The Geological Society of London
2000 – 2006 — Publications Committee; The Geological Society of London
---
Conferences and Workshops
Chair and organiser for the American Association of Petroleum Geologists workshop on Geothermal/Petroleum Crossover Technology an international meeting in Durham UK 2017
Chair of organising committee – Late Field Life reservoirs Geological Society London, 2014
Co-convenor Himalaya confeerence Ladakh India 2014
Chair of organizing committee - The Geological Society of London/American Association of Petroleum Geologists Conference on Carbon Capture and Storage; 2011
Chairman and organiser - Petroleum Exploration Society of Great Britain PETEX; 2010
Co-convenor - The Geological Society of London Petroleum Group Meeting; 2009
Chairman and organiser - Petroleum Exploration Society of Great Britain 'Prospex' conference; 2009
Convenor: 'Better Recovery' theme - The Geological Society of London Petroleum Group Meeting; 2008
Chairman and organiser - Petroleum Exploration Society of Great Britain 'Prospex' conference; 2008
---
Editorial Roles
2015 – present – Editor UK oil and Gas Fields – Geological Society Memoir 2nd edition
2012- 2013 – Editor Geological Storage of Carbon Dioxide – Woodhead Publications
1997 – 2006 — Associate Editor, Terra Nova
1999- 2003 - Editor UK oil and Gas Fields – Geological Society Memoir
1994-1997 – Editor, AAPG Memoir Reservoir Quality Prediction
2006 – 2011 — Editor, Petroleum Geoscience, Geological Society Publication
---
Invited Keynotes

"Deep Basinal Pore Fluids – An Underused Resource?" - The Geological Society of London Water Futures Meeting, 2012
"The king is dead, long live the king" - Durham University/Newcastle University Next Generation Coal Conference, 2012
"Carbon Storage – the subsurface how, where and now – How to choose a subsurface storage site for carbon dioxide" - Society of Petroleum Engineers Aberdeen Section, 2011
"An Overview of Current Research Activity in Carbon Storage at the University of Durham UK" - CATO Research meeting , 2011
"Industrial and academic collaboration, the key to a clean future from geoenergy " - Petroleum Exploration Society of Great Britain PETEX Conference, 2010
---
Membership of Organisations and Societies

1978 – present — Fellow, The Geological Society of London
1995 – present — Member, Petroleum Exploration Society of Great Britain
2003 – present — Member, All-Party Parliamentary Group for Earth Sciences
---
Prizes and Awards

2000 — Aberconway Medal - The Geological Society of London
---
Research interests
Sediment Diagenesis and Reservoir Quality Prediction
Petroleum Production Geosciences
Carbon Capture and Geostorage
Geothermal Energy