Overview
Professor Jas Pal Badyal
Professor
---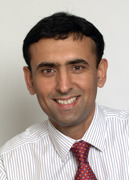 Biography
BIOGRAPHY
Place of Birth: England, UK
Cambridge University:
BA/MA Natural Sciences (1982–85)
PhD Surface Science (1985–1988)
Durham University:
Lecturer (1989–1996)
Full Professor (1996–present)
Awards and Prizes:
King's College Fellowship, Cambridge University (1988–1989)
Oppenheimer Fellowship, Cambridge University (1988–1989)
1993 Harrison Prize and Medal for Most Meritorious and Promising Original Investigations in Physical/Theoretical Chemistry, the Royal Society of Chemistry
1995 Burch Prize for Outstanding Work in the Field of Surface Science, The British Vacuum Council (Institute of Physics and the Royal Society of Chemistry)
2016 Elected Fellow of the Royal Society (FRS)—UK and Commonwealth National Academy of Sciences
2017 Tilden Prize and Medal for Advances in Chemistry, the Royal Society of Chemistry
2018 Chemical Research Society of India Medal
2018 The UK's Best Breakthroughs List—100 most significant breakthroughs to come from UK universities (Universities UK, the umbrella organisation for UK universities)
2019 Elected Foreign Fellow of the National Academy of Sciences, India
WATCH THE IMPACT OF OUR RESEARCH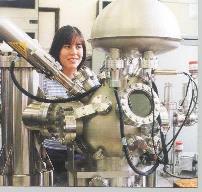 RESEARCH TOPICS
Functional Surfaces and Surface Science
Designing functionalised surfaces forms the basis of a multi-billion dollar global industry. For example, the cleanliness of optical lenses, the resistance of biomedical devices to bacteria, the speed of computer hard disks, and even the wear of car brake pads are all governed by their surface chemistry. We are interested in devising novel functional surfaces for commercial applications and to help alleviate poverty in developing countries (clean drinking water, solar harvesting, etc). Current topics of investigation include:

UNITED NATIONS 2030 SUSTAINABLE DEVELOPMENT GOALS
Our research is helping to address the following UN 2030 Sustainable Development Goals:
Goal No 1: No Poverty
Goal No 3: Good Health and Well Being
Goal No 4: Quality Education
Goal No 5: Gender Equality
Goal No 6: Clean Water and Sanitation
Goal No 7: Affordable and Clean Energy
Goal No 9: Industry, Innovation, and Infrastructure
Goal No 11: Sustainable Cities and Communities
INDUSTRY AND START-UP COMPANIES
Many of these projects involve collaboration with industry. In addition, the following start-up companies have successfully commercialised patented research from Professor Badyal's laboratory:
P2i Ltd (2015 International Business Award for 'Most Innovative Company in Europe')
TEACHING
Learn more about functional surfaces--specialist tutorials:
SAMPLE PUBLICATIONS
• Bioinspired and Eco-Friendly High Efficacy Cinnamaldehyde Antibacterial Surfaces, Journal of Materials Chemistry B 9 (2021) 2918.
• Capture and Release Recyclable Dimethylaminomethyl-Calixarene Functional Cloths for Point-of-Use Removal of Highly Toxic Chromium Water Pollutants, ACS Applied Materials and Interfaces 12 (2020) 52136.
• Ultra-High Selectivity Pulsed Plasmachemical Deposition Reaction Pathways, Physical Chemistry Chemical Physics 21 (2019) 16468.
• Substrate-Independent Epitaxial Growth of the Metal–Organic Framework MOF-508a, ACS Applied Materials and Interfaces 10 (2018) 4057.
• Bioinspired Breathable Architecture for Water Harvesting, Nature Scientific Reports 5 (2015) 16798.
• The Leading Edge of Impact: Shining Examples of UK Research – Top Notch Protection, Nature 519 (2015) No. 7544.
• Ultra-Fast Oleophobic-Hydrophilic Switching Surfaces for Anti-Fogging, Self-Cleaning, and Oil-Water Separation, ACS Applied Materials and Interfaces 6 (2014) 7504.
• Three-Dimensional Hierarchical Structures for Fog Harvesting, Langmuir 27 (2011) 3798.
• Rewritable Glycochips, Journal of the American Chemical Society 131 (2009) 7755.
• Multi-Functional Molecular Scratchcards, Chemistry of Materials 19 (2007) 1546.
• Re-Writable DNA Microarrays, Journal of the American Chemical Society 128 (2006) 2280.
• Beyond the Surface, Chemistry in Britain 37 (2001) 45.
Research interests
Functional Surfaces and Surface Science
Supervision students
Mr Joe Rawlinson
Research Postgraduate
Mr Raymond Christianto
PGR Student
Miss Shuyue Luan
Research Postgraduate