Overview
Dr Jacob Wiebel
Assistant Professor (Modern African History)
---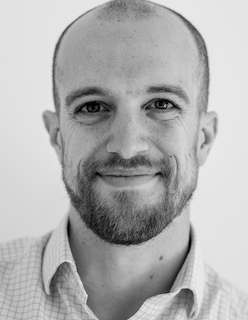 Biography
Jacob Wiebel is a historian of East Africa and the Horn of Africa in the 19th and 20th century. He received his DPhil from the History Faculty at the University of Oxford in 2015, where he worked with Professor David Anderson. He also holds degrees from Oxford's African Studies Centre (MSc) and from the School of Oriental and African Studies in London (BA Honours). His work has been supported by grants from the Arts and Humanities Research Council and from the British Academy.
One strand of Jacob's research examines the history of the Ethiopian "Red Terror" in the late 1970s. This period of violence had an extraordinary impact on Ethiopian society and governance, owing to its scale and very public brutality. Jacob's research examines how the Terror sprang both from the deep historical roots of Ethiopian imperialism and from the more immediate social and political history of urban life in late imperial and revolutionary Ethiopia. His work also highlights the extent to which this violence was embedded in international relations and in transnational networks of material and ideological exchange, and charts the contested memorialisation of the Red Terror over the following decades of political change. Jacob has published several articles on the history of the Ethiopian Red Terror and is currently completing a monograph on the subject.
A more recent strand of his research examines the history of state-led wildlife conservation in Ethiopia since its inception in the early 1960s. The country's network of protected areas was established by state actors whose interest in nature protection was often limited, but who possessed a keen understanding of the state-building dividends that conservation policy might pay - whether through enhanced empirical control over peripheral spaces and societies or through enhanced diplomatic and international collaborations. This has generated complex ties and regular conflicts between conservationists, state actors, and local societies that have defined the history and prospects of wildlife conservation in the country. Meanwhile, the extent to which Ethiopia's nature protection policies have been embedded in paradigms and practices adopted from colonial East Africa raises questions about the porous limits of the country's much-vaunted independence from European colonialism. A first article on these questions, co-authored with Dr Asebe Regassa Debelo (University of Zurich) and analysing the history and political ecology of Nech Sar National Park, is forthcoming.
Other research foci that Jacob is currently sharpening concern the cultural and political history of photography in Ethiopia, and the transnational and boundary-defying history of the (Greek) Orthodox Church in Kenya, Uganda, and Tanzania. Jacob welcomes inquiries from prospective students working on a broad range of topics in East and Northeast African history, especially those that intersect with the questions, methods, and research fields that inform his own work.
Research interests
Continuity, change, and violence in revolutionary Ethiopia
Ethiopian History
Social dynamics and memories of collective violence
The history and political ecology of conservation in Africa
The history of photography
The history of the Eastern Orthodox Church in East Africa