Overview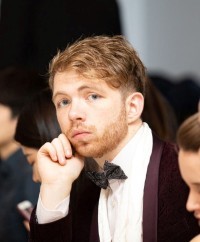 Biography
Josh Allsop came to Durham in October 2019 as a PhD student in Creative Writing. He completed his BA and MA in Creative Writing at the University of Birmingham between 2014 and 2018. His poetry has consistently taken a focus on readerly disorientation through complex lexis, and he wrote his MA dissertation on Shamanic poetry and the history of Mongolia in the 20th Century, composing a sequence of poems detailing the outlawing of traditional animistic practices in the country and its eventual resurgence under new-market Capitalism in the 1990s.
During his MA Josh was the General Co-Editor of Ad Alta: The Birmingham Journal of Literature Volume IX. Josh aims to acquire more experience in academic publishing during his PhD, in the pursuit of getting poetry into more people's lives.
Josh is currently being supervised by Dr. Paul Batchelor, Dr. Sam Riviere, and Mr. Kayo Chingonyi. His thesis is centred around the notion of 'Difficulty' as it manifests in poetry. In particular, Josh is looking at the late-modernist poetics of Geoffrey Hill and J.H. Prynne and how challenging poetics is viewed as being of moral beneficence to those readers who actively engage in it. His working title is 'The value of poetic labour: Encountering difficulty in Geoffrey Hill and J.H. Prynne'.
Josh's research interests are 20th and 21st century poetry, phenomenology and ontology in literature and philosophy, the role of poetry in society, publishing cultures, the legacy of Modernism, and writing under late capitalism and the Anthropocene.
His poetry has been published in Blackbox Manifold, Pif Magazine, and the Poetry Birmingham Literary Journal.
Josh welcomes any enquiries about his research.
Twitter: @JoshAllsop7