Overview
Dr Kristen Hopper
Assistant Professor (Research)
---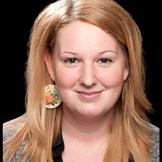 Biography
I hold a BA Hons in Classical and Near Eastern Archaeology from the University of Saskatchewan, and a MA (by research) in Archaeology from Durham University. My PhD, The Gorgan Plain of northeast Iran: a diachronic analysis of settlement and land use patterns relating to urban, rural and mobile populations on a Sasanian frontier was undertaken at Durham University as part of the ERC Funded Project 'Persia and its Neighbours: The Archaeology of Late Antique Imperial Power in Iran (Persia Project) which has been investigating frontier landscapes of the Sasanian Empire (3rd -7th centuries AD). My research focused on reconstructing long-term settlement patterns (Iron Age through Sasanian) using data obtained from both modern and historical (CORONA) satellite imagery and field surveys.
I am currently Assistant Professor (Research) on the Endangered Archaeology in the Middle East & North Africa (EAMENA) project. The EAMENA project uses the remote sensing of satellite imagery to rapidly document and monitor archaeological sites across the MENA region. I am currently involved in documentation of and research into archaeological landscapes in Georgia, Lebanon, Iraq, Iran and Syria.
My research interests include landscapes of empires, water management in arid regions, archaeology of mobile pastoral communities, and GIS and remote sensing applications in archaeology. I have extensive fieldwork experience in the Near East and the Caucasus including as assistant survey director of the Gorgan Wall Project Survey (Iran) and the Caucasian Gates Project Survey (Georgia).