Overview
Dr Kamal Badreshany
Assistant Professor
---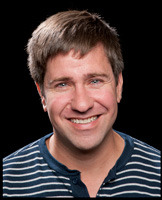 Biography
I specialize in the analysis of archaeological materials using archaeometric techniques, including ceramic petrography, scanning electron microscopy, XRF, ICP and X-ray diffraction. Although incorporating data at the micro-level, I am a landscape-oriented anthropological archaeologist interested in human adaptation to changing social, economic, and environmental conditions, especially as related to increasing settlement density. I currently run the Durham Archaeomaterials Research Centre (DARC) (www.darclab.com), an analytical research facility based in the Department of Archaeology that offers advanced chemical and materials analysis for academia and industry.
My research focuses on understanding the social and economic changes that accompanied the development of the first urban landscapes of the ancient Levant. I am especially interested in using a combination of archaeometric and landscapes approaches to assess changes in the modes of ceramic production and exchange that paralleled increased settlement nucleation during the Bronze Age in the Levant and what this information can tell us about the development and nature of early states.
I completed my doctoral dissertation titled 'Urbanization in the Levant: an Archaeometric Approach to Understanding the Social and Economic Impact of Settlement Nucleation in the Biqāc Valley, Lebanon' in the Department of Near Eastern Languages and Civilizations at the University of Chicago. Since 2002, I have participated in several field projects in Lebanon and Syria. I currently co-direct the Tell Koubba excavations (Koubba, North Lebanon) with Professor Graham Philip
I am a Co-Investigator on the Leverhulme funded 'Did British Tin Sources and Trade make Bronze Age Europe?' working with Dr Ben Roberts. I am also a collaborator on the Canadian funded CRANE project (Computational Research on the Ancient Near East: An Archaeological Data Integration, Simulation, and 3-D Visualization Initiative) with Prof Graham Philip. Together, we run a work package entitled 'Fuelling the State' which investigates through an experimental program the social and environmental impacts of increased fuel consumption on the development of early Near Eastern states.
Research interests
Ceramic Analysis, Ceramic Petrography, and the Application of Materials Science in Archaeology
Archaeological Science
Human Interaction and Environmental Impact on Ancient Landscapes
The Social and Economic Development of Early States
Prehistoric Levant
3-D Digital Imaging and Printing