Overview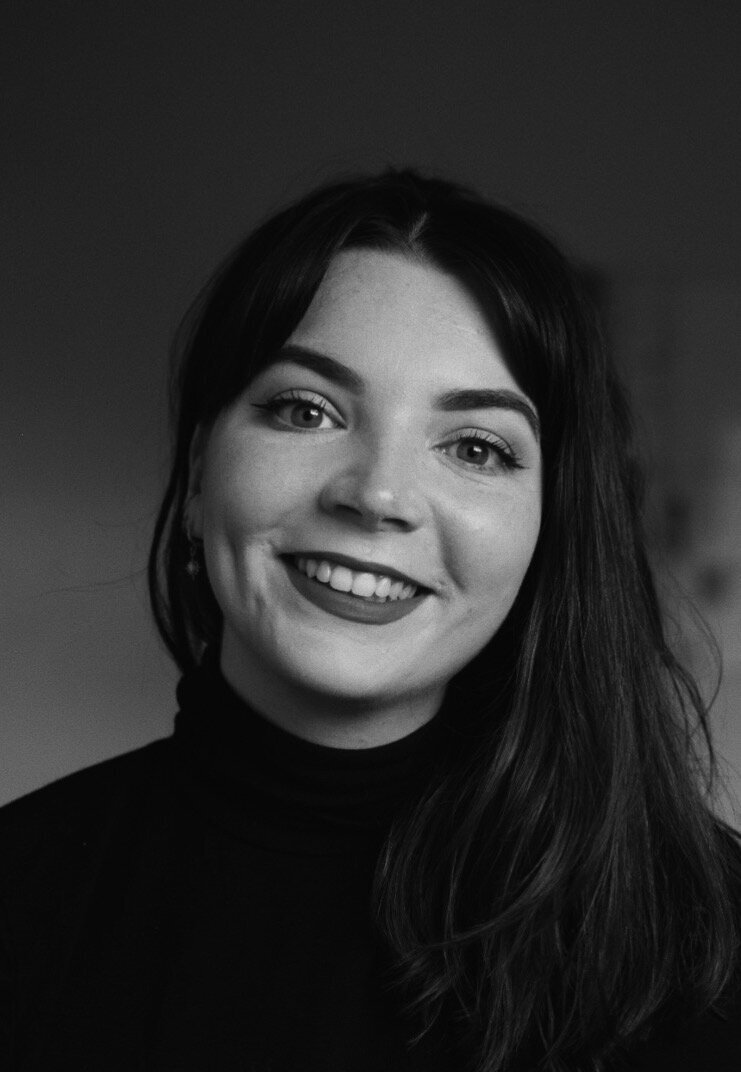 Biography
Although I grew up in a small town nestled on the outskirts of the New Forest, much of my childhood was spent visiting family in rural Ireland. After learning of the fraught tension between women's bodily autonomy and the Catholic Church's influence over Irish politics, my interest in reproductive healthcare was piqued, providing a crucial foundation for my doctoral thesis in which I am currently researching reproductive rights in contemporary dystopian fiction. I aim to explore the ways in which current writers are responding to reproductive justice issues and their connections to Queer Theory and literature of the Anthropocene. I also undertook my MA at Durham, writing my dissertation on surrogacy in contemporary dystopian and speculative fiction.
Before arriving in Durham, I studied for my BA at the University of Sussex, in Brighton. I wrote my undergraduate dissertation on gender performativity in Southern Gothic literature, a literary subgenre I continue to cherish and revisit regularly. In my spare time, I write for publications such as Refinery29, Dazed, VICE, and Huck Magazine. I mostly write about feminism and culture, specifically the relationship between art, fashion, film, and literature.
Although my research is focused on bioethics and dystopian literature, I am also interested in Southern Gothic literature and fin de siècle literature. I am particularly interested in how attitudes towards gender, sexuality, and pregnancy have evolved over the course of the 20th and 21st centuries. I also work with ecocritical concepts and Queer Theory, exploring the role of children in a future threatened by ecological collapse. As part of my project, I am affiliated with Durham's Institute for Medical Humanities, and I am also a member of the Centre for Research into Violence and Abuse and the Centre for Gender and Law at Durham.
​​I welcome any enquiries about my thesis and am open to collaboration on any relevant projects or research papers.
Conference Papers
'Do Androids Dream of Electric Sheep?': Gestational Pedagogy in 'Orphan Black' (as Part of the 'Feminist Futures and the Question of Birth' Pannel) Reproductive Future Project (University of Tampere) and Changing In/Fertilities (University of Cambridge): Reproductive Futures: Emergent Injustices, Hopes and Paradoxes, 2022, University of Tampere, Finland.
The Representation of Infertility in Dystopian Literature at the British Association of American Studies: Surveillance, Technology and Discrimination in Literature and Culture Across the Americas, 2022, University of Hull.
The Interactivity of Language and Deviant Sexuality in William Faulkner's 'As I Lay Dying' and Carson McCullers' 'The Member of The Wedding'

at The Fourth Faulkner Studies in the UK Colloquium: Faulkner, Transgressive Fiction, Postmodernism, 2021, Royal Holloway, University of London (online).

'The Means of (Re)production': Surrogacy in Contemporary Feminist Dystopian and Paratopian Fiction at the Late Summer Lecture Series, 2021, Durham University (online).
Current Research
My project will engage with intersectional feminist perspectives on reproductive rights, focusing on intersections of marginalisation and bodily autonomy. I hope to question and challenge entrenched notions of the ideal reproductive body as female, white, heterosexual, and able-bodied. By engaging with recent discussions in Ecocriticism and Queer Theory, I will examine how the reproductive dystopia changes our understanding of the future and future life in the vein of Lee Edelman's work on reproductive futurism in No Future: Queer Theory and the Death Drive (2004). As Edelman's core argument of reproductive futurism states, we cannot conceive of the future 'without the figure of the Child'; aligning children and heterosexual reproductivity as integral to our conception of the future.
Publications
Youth in Bloom: Teenage Sexual Agency and the Optics of Power in 'The Diary of a Teenage Girl', MAI: Feminism & Visual Culture Special Edition: Embodying Feminist Discourse in Comics and Graphic Novels, upcoming 2023.
William Faulkner and Mortality: A Fine Dead Sound book review, British Association of American Studies, upcoming 2022.
Roles
Research Assistant for Dr Matthew Eddy, Philosophy and History of Science, 2022, Durham University.

Research Assistant for the "

Mapping the Covert Networks of Modern Culture" project, 2022, Durham University.

Research Assistant for the "

Literature in the World: Media, Broadcasting and Communication" project, 2022, Durham University.

Student Social Action Group Co-ordinator at Changing Relations, 2022, Durham University.

Co-convenor for the Late Summer Lecture Series, 2021, Durham University.

Student Representative for MA English Literary Studies, 2020 – 2021, Durham University.

English Teacher at Education First, 2019, Brighton.

Junior Research Associate for the Department of Sexual Dissidence, 2018, the University of Sussex.
Research interests
Dystopian literature
Ecocriticsm
Feminist theory
Film and philosophy
Late twentieth and twenty-first century fiction
Medical humanities
Queer theory