Overview
Dr Lisong Yang
Research Associate
---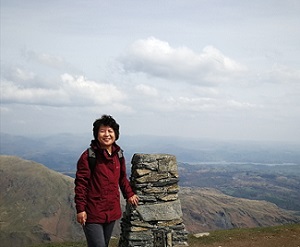 Biography
I am a physicist by training. I obtained my PhD degree in Shanghai Institute of Optics and Fine Mechanics (SIOFM), Chinese Academy of Science (CAS), China, with expertise in confocal scanning microscopy, optical interferometry and ultrafast laser spectroscopy. My research was guided towards complex fluids and substrates in the Bain group, developing techniques on characterising dynamic properties of complex fluid and its interactions with the substrate. We are focussing on the fundamental understanding and the control of droplet behaviour in formation, spreading and drying on a solid or penetration on a porous material.
I am now a named researcher funded by P&G contributing 50% of my time on developing tools to study mass transport of the complex organic soil inside fabrics, i.e. deposition and removal of the soil.
I am also working in a team as a Co-PI with the lead scientists in Cambridge, Durham and Warwick on the development of strategies for the formation of porous materials via precise liquid dispensing techniques for new gas sensors.
Research interests
Functional Materials (Complex Fluids and Substrates)
Mass Transport and Interfaces
Optical Microscopy and Spectroscopy
Precise Liquid Dispensing and Manufacturing