Overview
Mr Maksymilian Loth-Hill
Teaching Fellow
---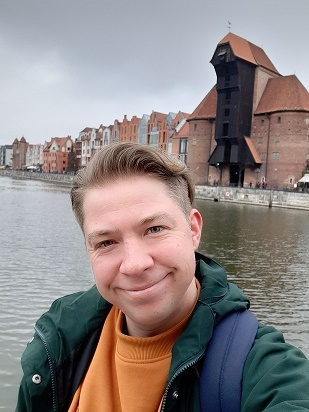 Biography
My research examines communist attempts to build a usable past in Poland between 1945 and 1956 by focusing on the role of museums – local, national and regional – and their exhibitions and public engagement. In particular, it focuses on the so-called 'reclaimed lands' – the formerly German territories which became part of the Polish state following its post-war territorial shift westward – and the way in which history was used to legitimate the new border. As well as exploring the role museums played in culturally connecting these newly acquired regions with the rest of the Polish state, my work also considers the political and social function of museums under Stalinism.
My primary research interest is the social and cultural history of Poland – and more broadly east-central Europe – under communism. My undergraduate thesis looked at General Jaruzelski and his place in Polish cultural memory, while my MA considered shifting narratives of wartime resistance in post-war Polish society. As an undergraduate I was twice shortlisted for an International Undergraduate Award, and my MA at Durham University was funded by an Arts and Humanities Faculty Award. I currently teach undergraduates on the first-year module Modern Times, and for several years have been delivering talks on a variety of topics to history societies and other groups.
My current research is funded by the Arts and Humanities Research Council via the Northern Bridge Doctoral Training Partnership.
Conference Papers
'Ancient Polish Lands': Narratives of Polskość in the Silesian Museum in Wrocław, 1948-1956 (Conflict – stabilisation – assimilation? The consequences of migration in the lives of inhabitants of Lower Silesia post 1945, Wrocław, September 2021)
Research Interests
Cultural, social, and political history of modern Poland and east-central Europe
Museology and public history
Memory studies
Borderland studies
Pomeranian and Silesian history
Cultural life under Stalinism
Urban culture under state socialism