Overview
Dr Marta Diaz-Guardamino
Assistant Professor
---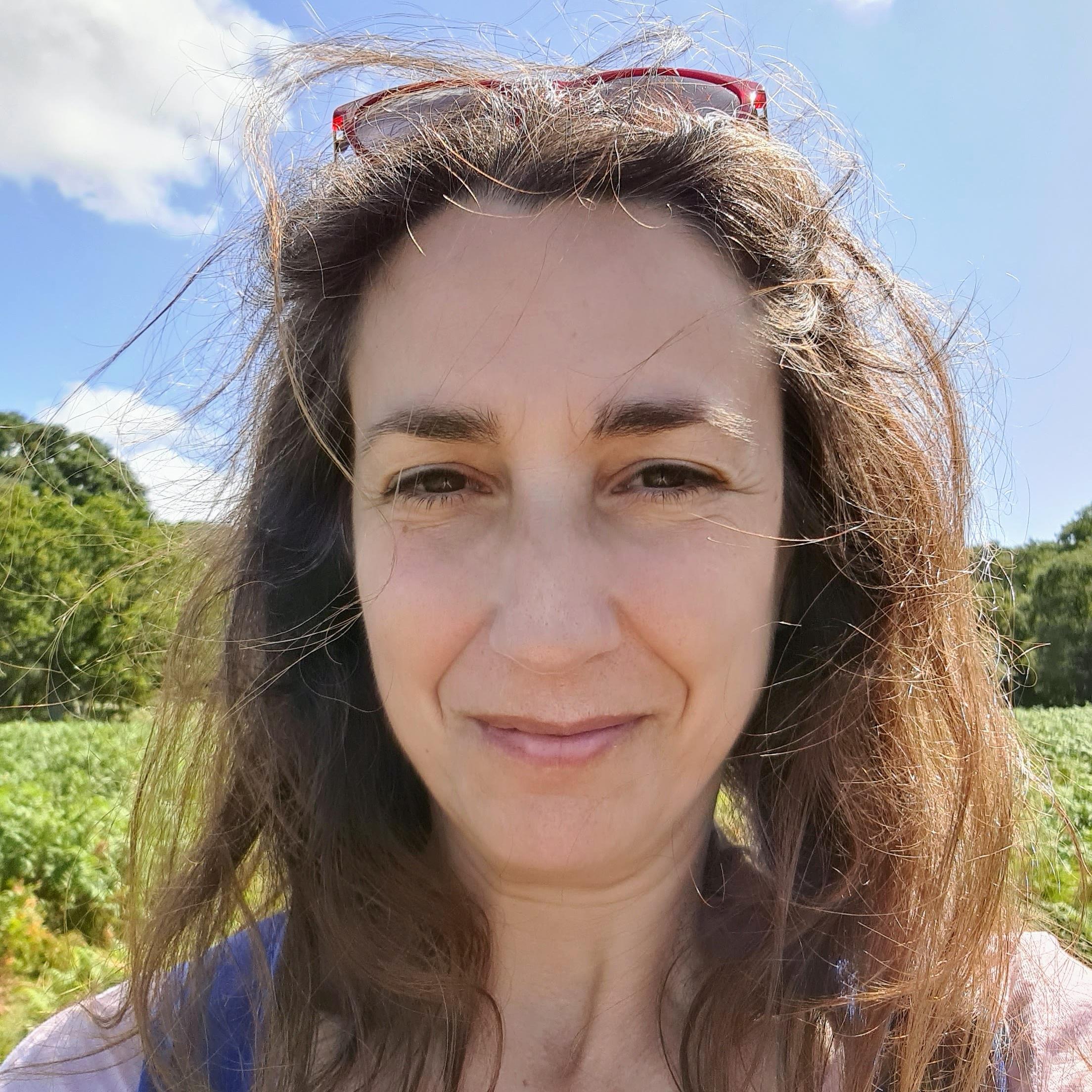 Biography
I am Assistant Professor in Archaeology, the Digital Visualization Lab Manager, and the Visual and Material Culture RIG lead. Before joining Durham in 2018, I was Lecturer in Archaeology at Cardiff University, where I convened and taught modules on the European and British Neolithic, archaeological theory and Geographical Information Systems. Here at Durham, I teach mainly on British, Iberian, European and World prehistory (Neolithic to Bronze Age), and digital visualization techniques.
My research specialism focuses on late prehistoric connectivity, social relations, monuments and art in Atlantic Europe (6th-1st millennia BC). I am interested in the application of new (and not so new) theoretical approaches, digital visualization techniques and spatial methods to the study of these themes. Field archaeology is one of my passions, and I have experience in leading international multidisciplinary research teams.
Some of my current research is centred on long distance interactions between Iberia and the Atlantic North during the Late Bronze Age, with a focus on the circulation of metals and the mining communities involved in that exchange (Maritime Encounters Project). Related to this is the new comparative analysis and interpretation of Bronze Age rock art traditions from Scandinavia and Iberia, which we are conducting through new high-resolution 3D and 2.5D digital and analogue documentation (RAW Project). Added to exploring the connections of Iberian communities with the Atlantic North through the flows of metals, people and ideas, we are conducting fieldwork at a major Bronze Age funerary complex situated in an important mining area in southern Spain, to get a better understanding of the people and the communities involved in those long-distance interactions (fieldwork at Cañaveral de León, Huelva). A constant theme in my research are standing stones and sculptures, which were used to commemorate the ancestors in prehistoric societies. I have conducted fieldwork at several findspots where we could shed new light on the complex lives of these monuments and the communities attached to them (in Cañaveral de León, Huelva, Mirasiviene in Seville or Almargen in Malaga province).
I completed my PhD on Iberian prehistoric sculpture and its European context at the University Complutense of Madrid in 2010, and received the Extraordinary Doctoral Award 2009/2010 of the Faculty of Humanities of that university. During my PhD I spent a year at the Anthropology Department of the University of California, Berkeley (USA) thanks to an Education Abroad Program (EAP) scholarship. I also secured a DAAD scholarship to conduct research for some months at the Johann-Wolfgang Goethe University and the Roman-Germanic Commission (RGK) in Frankfurt-am-Main (Germany). I was also awarded a Caja Madrid Foundation doctoral dissertation grant to conduct my PhD research. In 2011 I joined the Archaeological Computing Research Group at the University of Southampton as a postdoctoral researcher funded by the Spanish Government to conduct a two-year individual research project. After a year teaching as a lecturer in that department, I joined as a Research Associate the 'Making a Mark: Imagery and process in the British and Irish Neolithic' project, funded by the Leverhulme Trust (2014-16).
Selected current/recent projects
Maritime Encounters: A Counterpoint to the Dominant Terrestrial Narrative of European Prehistory
Ongoing (2022-2027) multi-disciplinary research project investigating maritime connectivity across Atlantic Europe from the late Neolithic to the Late Bronze Age. The project involves seventeen experts from archaeology, historical linguistics, genetics, oceanography, and anthropology based in 8 countries. I am leader of Subproject 4, focused on Late Bronze Age connections between the Iberian Peninsula and Scandinavia through the analysis of the procurement and circulation of metals, and the study of Iberian mining communities through their rock art, funerary, settlement and landscape contexts. As subproject leader I am responsible for the coordination and development of fieldwork and outputs related to this work package. PI: Johan Ling (University of Gothenburg, Sweden). Funding: 46,700,000.00 SEK (= £3.9 million), Riksbankens Jubileumsfond, RJ Program. Ref. M21-0018.
Rock Art, Words and Warriors (RAW) - Hällristningar och maritim interaktion i Atlantiska Europa
Ongoing (2019-2023) multidisciplinary research investigating Late Bronze Age maritime connectivity in Atlantic Europe, particularly between Iberia and Scandinavia, through the analysis of rock art and the circulation of metals (copper). The work entails the application of state of the art digital technologies and archaeological science techniques, and the production of Open Access datasets. As Co-I I am responsible for the coordination and development of fieldwork and outputs related to Iberia. PI: Johan Ling (University of Gothenburg, Sweden). Funding: 5.300.000 SEK (= £443,544), Swedish Research Council (Vetenskapsrådet). Ref. 2018-01387.
The Beaded Garments from the Copper Age Tholos of Montelirio (Seville, Spain).
Ongoing research (2020-) conducted by an international multidisciplinary team on the beaded costumes recovered from the tholos of Montelirio (Valencina de la Concepción). Marta Díaz-Guardamino is PI of the dating project, funded by NERC. Funding: £14,086. NEIF number: 2273.0420.
Research interests
Late prehistoric archaeology in western Europe (Neolithic to early Iron Age)
Archaeologies of mobility (people, animals, things, knowledge)
Biographical approaches to landscape, monuments, and material culture
Prehistoric art in Europe
Archaeological visualization (digital imaging, archaeological representation)
Esteem Indicators
2016: Reviews Editor and Editorial Board Member of the European Journal of Archaeology:
2013: Deputy Reviews Editor and Editorial Board Member of the European Journal of Archaeology (2013-2016):
2013: Editor of the section 'Theory and Interpretation in Archaeology' of the journal Open Archaeology (De Gruyter):