Overview
Professor Matthew Tugby
Professor / On research leave
---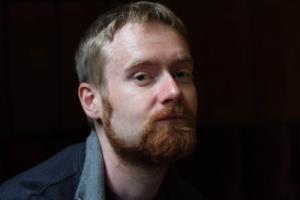 Affiliations

| Affiliation | Room number | Telephone |
| --- | --- | --- |
| Professor / On research leave in the Department of Philosophy | | +44 (0) 191 33 46576 |
Biography
Administrative Roles
Deputy Director of Philosophy MA
Director of Philosophy Graduate Diploma
I was born in Kirkby-in-Ashfield, Nottinghamshire, where I attended Ashfield School and Sixth Form. After being inspired by Descartes, I studied Philosophy at the University of York, where I graduated with first class BA honours. I stayed on for the MA in Philosophy at York, before receiving a PhD scholarship at the University of Nottingham as part of the AHRC Metaphysics of Science Project, led by Helen Beebee, Alexander Bird, and Stephen Mumford. I wrote a doctoral thesis about the metaphysics of dispositions, supervised by Stephen Mumford and D. M. Armstrong. After passing the PhD, I worked for three years as Teaching Fellow at the University of Birmingham. I then moved to Durham University in 2013, to take up the post of Lecturer in Philosophy. I have been at Durham ever since and became Professor of Philosophy in 2022.
Office Hours
Thursdays (term-time only), 11.00-14.00 in room 206, 51 Old Elvet (or online on request)
Research Interests
My core philosophical interests lie in the metaphysics of science and I publish mainly on the topics of properties, dispositions, laws, causation and teleology. I argue that properties are metaphysically fundamental and can help to explain many other metaphysical phenomena such as causation, dispositions, laws, modality, and teleology. I am a Platonic realist about properties and my recent work focuses on how to motivate a Platonic metaphysics by reflecting on science and modality. This work is published in my 2022 monograph Putting Properties First: A Platonic Metaphysics for Natural Modality (Oxford: Oxford University Press). This research was supported by a Mind Association Research Fellowship. More recently, I have written a short book called Teleology for the Cambridge Elements series (to be published in 2024).
I enjoy supervising research students and I have supervised 10 PhD projects to completion, on topics including identity, laws, mental causation, monism, powers, properties, reduction in economics, structural realism, teleology, and time.
Research interests
Metaphysics (especially the topics of essence, identity and individuation, modality, ontological dependence, properties and substance)
Metaphysics of Science (especially the topics of causation, chance, dispositions, laws and natural kinds)