Overview
Professor Richard Huzzey
Professor (Modern British History)
---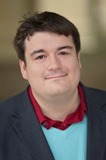 Affiliations

| Affiliation | Room number | Telephone |
| --- | --- | --- |
| Professor (Modern British History) in the Department of History | | +44 (0) 191 33 41063 |
Biography
My principal research and teaching interests lie in modern British history. I am currently researching a new history of abolitionism. I am also collaborating in a series of research projects examining petitioning and popular politics over the past 250 years or so.
I am currently leading the AHRC-ESRC Reseach Project 'Petitions and People Power in Twentieth-Century Britain' alongside Anna Bocking-Welch (Liverpool), Cristina Leston-Bandeira (Leeds), and Henry Miller (Durham). In addition to a scholarly monograph and articles, we will create new oral history recordings with our partners at the British Library and the History of Parliament Trust.
From 2016-19, Henry Miller and I led a research project on 'Re-thinking petitions, Parliament, and people in the long nineteenth century', which was generously funded by the Leverhulme Trust. We analysed records of 1 million public petitions to the House of Commons in the period 1780-1918 - and also considered petitioning to other bodies of authority. Our project offered unprecedent scrutiny of this phenomenon by looking at the totality - and variety - of petitions to MPs from men and women, humble or haughty, across Britain and the British Empire. We are now publishing the research, starting with a 2020 Past and Present article (open acess). We also connected with a growing number of scholars examining petitions from other times and places through our our AHRC Research Network on petitioning.
I have previously examined the descent of British anti-slavery politics after emancipation, charting the ways in which abolitionist ideas thrived in Victorian Britain and encouraged new vectors of imperial expansion. I co-edited a volume on The Suppression of the Atlantic Slave Trade (Manchester University Press, 2015), and my first book was Freedom Burning: Anti-Slavery and Empire in Victorian Britain (Cornell University Press, 2012).
I was a senior lecturer at the University of Liverpool and led the Centre for the Study of International Slavery, an interdisciplinary collaboration between researchers and the International Slavery Museum. Before that, I held a lectureship at Plymouth University and a post-doctoral research fellowship at Yale University. I researched my doctorate at St. Catherine's and St. Anne's colleges, University of Oxford, and studied for my BA and Master's degrees at St. Anne's.
Research Supervision
Durham offers fantastic resources for research into modern British and imperial history. I welcome inquiries from potential postgraduate research students, especially where your interests touch on political culture, social movements, or slavery and abolition.
I am currently primary supervisor to the following current postgraduate students:
Daniel Doherty (Part-time PhD student, 2019 - , "Racial violence and anti-abolitionist violence in the antebellum United States"
Carrie Long (AHRC CDP student, 2018 - , "The social agency of petitioning, c. 1789-1860")
Mark Markov (DDS PhD student, 2019 - , "International navies in national waters during the American Civil War"
I had the pleasure to supervise the doctoral research of the following graduates:
Dr. Margaret Armstrong (PhD student, 2017 - 2021, "Medical provision under the New Poor Law in County Durham")
Dr. Nick Bubak (PhD, University of Liverpool, 2012 - 2016, "Hyper-Citizenship and the Experience of Youth in the Edwardian Scouting Movement")
Dr. Joe Kelly (ESRC CASE PhD, University of Liverpool, 2014 - 2017, "Supply Chains and Moral Responsibility: Slavery and Capitalism after British Emancipation")
Dr. Joe Mulhern (AHRC CDP student, 2014 - 2018, "After 1833: British entanglement in Brazilian Slavery, c. 1840-1888")
Dr. Jim Powell (Part-time PhD, University of Liverpool, 2014 - 2018, "King Cotton in Exile: The American Civil War and British Raw Cotton")
Dr. Ciara Stewart (Leverhulme Research Project student, Durham University, 2016 - 2020, "Irish Women's Petitions to the House of Commons")
Professional Membership
Fellow, Royal Historical Society
Member, Historical Association
Senior Fellow, Higher Education Academy
Member, Study of Parliament Group
Research interests
Modern Britain and the British Empire
Popular Politics and Social Movements
Slavery and Abolition
Petitions in the United Kingdom, c. 1780-1918
Esteem Indicators
2013: Whitfield Prize, proxime accessit: Royal Historical Society
2011: Alexander Prize: Royal Historical Society