Overview
Dr Sarah Wieten
Assistant Professor/ Delta Co-ordinator
---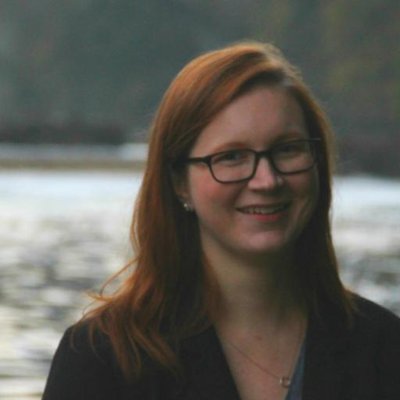 Biography
I am an Assistant Professor in the Durham University Philosophy Department. My background is in philosophy of science, especially medicine and social sciences, but I have also worked in clinical ethics and meta-research spaces.
My research interests are philosophical and empirical. My doctoral project was a study of epistemological and ethical issues in Evidence-Based Medicine (EBM), a movement in medicine that emphasizes the use of randomized controlled trials.
In addition to my philosophical research, I have worked on empirical projects as part of interdisciplinary teams. These projects also address my philosophical interest in the intersections between epistemology and ethics. For example, I am working with a network of researchers on applications for previous co-authored work creating and validating a scale to measure patient stoicism. I am involved in projects examining and critiquing hospital code status ontologies and measuring their impact on clinician's attitudes about withholding and withdrawing care with a team of physicians and scientists. I also co-lead a large project examining how scientists discuss causal aspects of their work in the scientific literature. During the early part of the COVID-19 pandemic, I worked as part of teams analysing resource allocation principles and documents in order to make decisions about ventilator allocation, and examining methods problems in published work on COVID-19.
In future work, I plan to undertake a large multi-year project examining differences in method use and development in epidemiology and economics. I am also planning a project which develops a new variation on systematic reviews in order to incorporate ethical analysis, which will first be used to survey the literature on modifications to resident and junior doctor work hours in the UK and the US. Lastly, I am beginning work which uses qualitative methods in order to better understand issues researchers face in participating in adaptive meta-analysis projects.
I am originally from the United States and enjoy hiking, swimming and baking as hobbies.
Research Interests
Philosophy of Medicine
Philosophy of Epidemiology
Philosophy of Economics
Philosophy of Science
History of Science
Meta-Research
Bioethics
Clinical Bioethics
Esteem Indicators
2022: Invited Talks: "Code Status Ontologies: A challenge for end of life care" Ethics Committee Consortium at the Center for Practical Bioethics, Kansas City Missouri, June 9th

'Just Say Association': On the Use of Causal Language in the Health Sciences Literature. Invited Talk at University of Exeter Causality Seminar Series, Institute for Data Science and Artificial Intelligence, March 30

Title TBA. Invited talk at the Panel Pandemic Ethics and Structural Injustice at the American Philosophical Association Central Meeting, February 23-26. Unable to participate due to COVID-19.

2021: Philosophy of Science Association Women's Caucus Highlighted Philosop-Her of Science: For more details: https://mms.philsci.org/msg_detail.php?mid=91559251