Overview
Dr Thomas Stammers
Associate Professor (Modern European Cultural History)
---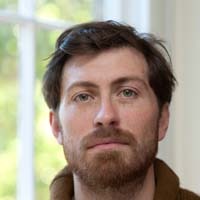 Biography
Tom Stammers is a cultural historian of France in the long nineteenth century. His 2020 book The Purchase of the Past: Collecting Cultures in Post-Revolutionary Paris (Cambridge University Press) explores the politics of collecting, the art market and cultural heritage in nineteenth-century France. It was named the winner of the 2020 Gladstone Prize from the Royal Historical Society for the best first book on non-British history. He continues to publish work related to nineteenth-century collecting, connoisseurship, museum institutions and the historiography of art, with a particular interest in the work of Francis Haskell. He also publishes on the tangible traces, cultural memory and historiography of the French Revolution.
He has two major forthcoming projects. The first concerns the experiences of the Orleans dynasty in exile after 1848 and the transformation of the political culture of monarchism. Analysing the itineraries, liberal ideas, cosmopolitan friendships and collections of Louis-Philippe, comte de Paris (1838-94), this work work fits into a wider exploration of the global networks of nineteenth-century royalism.
The second project grows out of past research related to anti-Semitism, the art market and Jewish collectors in the late nineteenth century. Tom is co-investigator for the major AHRC grant "Jewish" Country Houses: Objects, Networks, People (2019-23), where has has responsbility for the strand dedicated to exploring Jewish collecting in modern Europe. The grant investigates the social, cultural and material world of Jewish country houses as a pan-European phenomenon, and involves collaborations with historic houses, galleries and heritage organisations in Britain and Europe. For more information, see: jch.history.ox.ac.uk.
He is a regular contributor and feature writer for the arts magazine Apollo, as well as other literary and arts reviews, and in January 2017 co-curated an exhibition at the Bowes Museum on 'The Allure of Napoleon'. He is the deputy director of CNCS and sits on the board of the Zurbaran Centre. In 2021-22, Tom will be co-director of the Durham Centre for Visual Arts and Cultures (CVAC) with Professor Christina Riggs. He has supervised a large number of graduate students, including on collaborative doctoral projects with the Bowes Museum and the National Gallery, London.
Tom is interested in a wide range of historiographical and theoretical controversies related to Europe in the long nineteenth century.
Research interests
Aesthetics and Politics
Counter-Revolutionary Thought and Culture c.1789-1900
France, c.1750-1900
Heritage and Historical Consciousness
Jewish Cultural History
Museums and Collecting
The Enlightenment and European Romanticism
The French Revolutionary Tradition
Esteem Indicators
2000: Deakin Fellow (European Studies Centre Oxford/ Maison Francaise d'Oxford) 2015-16:
2000: Winner of the RHS Gladstone Prize 2021:
2000: Winner of the French History Best Article Prize 2008: