Overview
Professor Thom Brooks
Professor of Law and Government
---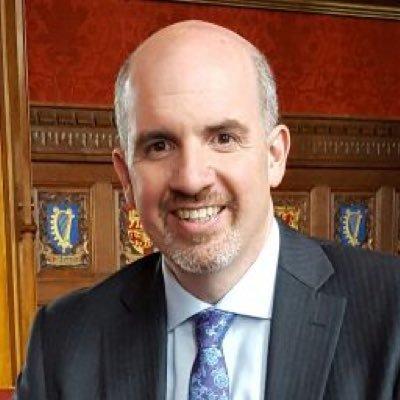 Affiliations

| Affiliation | Room number | Telephone |
| --- | --- | --- |
| Professor of Law and Government in the Durham Law School | PCL211 | +44 (0) 191 33 44365 |
Biography
Thom Brooks is Professor of Law and Government at Durham University's Law School. He was the longest-serving Dean from 2016 to 2021. He holds Associate Membership in the Philosophy Department and School of Government & International Affairs. He has written 9 books, edited 30 books and published over 150 journal articles or book chapters since 2001. Brooks is currently a Senior Associate Research Fellow of the Institute of Advanced Legal Studies (IALS) at the University of London and he has held visiting appointments at the University of Chicago Law School, Columbia Law School, Harvard Law School, LUISS Guido Carli in Rome, New York University Centre for Bioethics, University of Nice (Cote d'Azur) Law School, University of Oxford Faculty of Philosophy (and St John's College, Oxford), University of Pennsylvania Law School, University of St Andrews Department of Moral Philosophy, Uppsala University Department of Government and Yale Law School.
Brooks is a an elected Executive Committee member of the Fabian Society, the UK's oldest think tank. Brooks is a member of the Academia Europaea (Academy of Europe), a trustee of the British Institute for International and Comparative Law (BIICL) and an Academic Bencher of Inner Temple. He was the 112th President of the of the Society of Legal Scholars, the oldest and largest learned society for academic lawyers. Brooks is a Fellow of the Academy of Social Sciences (FAcSS), Fellow of the Royal Historical Society (RHisS), Fellow of the Royal Society of Arts (FRSA), a Fellow of the Howard League for Penal Reform and he is a Principal Fellow of the Higher Education Academy (PFHEA). Brooks received the Dean's Award in 2022 from Durham Law School. His past awards include Distinguished Alumni Award from Arizona State University's School of Politics and Global Studies, the Professor Magennis Memorial Prize from University College Dublin, the Distinguished Student Award from William Paterson University and he has won all three teaching awards at Durham University: the Law School's Law Teacher of the Year, Durham Students' Union's Lecturer of the Year in his Faculty and the University's Excellence in Learning and Teaching Award.
Current Research
Brooks's work ranges across several areas, including:
CITIZENSHIP & IMMIGRATION. Described as "a leading authority on immigration law and policy" and "the UK's leading expert" on Britain's the Life in the UK citizenship test, Brooks is the author of the only comprehensive report examining it (brief, report, video) and he successfully argued for the test to include questions about British culture and history. In 2022, the Fabian Society published his pamphlet New Arrivals that outlines a post-Brexit, points-based immigration system from entry to exit for a Labour government. It won the Fabian Society's Jenny Jeger Prize for outstanding Fabian publication of the year. With over 60 policy recommendations, POLITICO describes it as "the first major pamphlet on Labour's immigration policy for over a decade".
Brooks's work has been regularly cited in Parliamentary debates and he has given evidence to the House of Lords Select Committee on Citizenship and Civic Engagement, and its final report lists 7 recommendations made by Brooks on revising English requirements, an overhaul of the UK citizenship test, launching a new advisory group and much more. These recommendations were emphatically supported in a follow-up report from the House of Lords Liaison Committee, citing Brooks's evidence and contributions. In 2022, the House of Lords' Justice and Home Affairs Committee agreed to launch an inquiry into the Life in the UK test on Brooks's recommendation and this inquiry examined the government in light of his criticisms of the test as like a bad pub quiz, which he was asked to give evidence and agreed with all of Brooks's key recommendations for a new test–and the government has confirmed it will review and produce a new fourth edition as Brooks advocated for since 2013. He has contributed to All-Party Parliamentary Group reports and his recommendations were taken up by a Law Commission review of the Immigration Rules. Brooks is a member of the Office for National Statistics Government Statistical Service Migration Expert Group, working with the Home Office, other key government departments and devolved administrations.
His key scholarship includes his books Becoming British (Biteback 2016) and Reforming the UK's Citizenship Test (Bristol University Press 2022). He also wrote a report Sea Change on Border Control on the causes of the small boat crossings in the English Channel and how they might be reduced that has been discussed in Parliament (a video about the report has been watched over 6 million times). Brooks's April 2023 report on the Life in the UK test found new factual errors, new problems with test materials and raised new concerns with monitoring with recommendations on how all of these areas could be improved.
CRIMINAL JUSTICE & PUNISHMENT. Brooks has developed innovative work on punishment and restorative justice, including his book Punishment (Routledge 2012, 2nd edition 2021) launched in the Houses of Parliament that develops a new theory — the "unified theory" of punishment — identified by Research Councils UK as one of the top 100 Big Ideas for the Future in British universities. John Gardner describes my work in Punishment as: "whose grasp of the literature and feel for the issues is second to none" and it is described by Rutgers' Criminal Law & Criminal Justice books: "Thom Brooks' Punishment is a rare thing: a book about a complex and important topic that is both of interest for experts and accessible to non-experts." Brooks has pioneered a new "punitive restoration" approach to better embed restorative justice into the criminal justice system.
Brooks has argued for a set of policies to more effectively tackle fraud and economic crime – and better support victims. His recommended reforms include a new offence of failure to prevent to ensure organizations are held accountable. In April 2023, the Government confirmed its support for a new failure to prevent offence. His research on capital punishment is quoted approvingly by the Connecticut Supreme Court in support of the "watershed" case State v. Santiago (Santiago II), 318 Conn. 1, 105 (2015) abolishing the death penalty in his native state of Connecticut. Brooks was a member of the Crown Prosecution Service (CPS) North East Community Involvement Panel. Brooks's work on jury trials is cited in U.S. v Polizzi (E.D.N.Y. 2008). He is former Director of Durham Law School's Centre for Criminal Law and Criminal Justice and former Crown Prosecution Service North East-Community Panel member.
PUBLIC POLICY. Brooks advises on home affairs and justice policy. He has argued for an Advisory Group on citizenship and immigration, revised citizenship ceremonies, Migration Impacts Reduction Fund, revised citizenship test and a focus on impacts instead of net migration targets and much more. Brooks's research has helped expose serious flaws in the government's immigration strategy. His work has He also advises the award-winning BBC One drama "Call the Midwife" and the BBC One programme "Rip Off Britain" on immigration-matters. His work on policy is widely cited in the UK and abroad, including research on behavioural economics and public policy for a recent report for Ireland's Ministry of Justice. He has been thanked for work on the National Security Act. His book The Trust Factor collects his columns and op-eds from over two decades covering major issues in American politics and British politics – and it is quoted in the House of Lords Queen's Speech Debate in 2022. Brooks has been called "the man behind Leave and Remain" by ITV for having advised and been quoted by the Electoral Commission in its report on why the planned European Union Referendum should be reworded, which the Commission and David Cameron's government accepted. He was a "Brexpert" on Brexit matters for the UK's Sky News and USA's CNN.
POLITICAL & LEGAL PHILOSOPHY. Brooks is well known for his work on global justice (including climate change), Rawls and history of philosophy, focussing especially on Kant and Hegel. His key scholarship includes The Global Justice Reader (Blackwell 2008, 2nd edition 2023), The Oxford Handbook of Global Justice (Oxford University Press 2020), Rawls's Political Liberalism (edited with Martha C. Nussbaum, Columbia University Press 2015) and several monographs: Hegel's Political Philosophy: A Systematic Reading of the Philosophy of Right (Edinburgh University Press 2007, 2nd edition 2013), Climate Change Ethics for an Endangered World (Routledge 2020), Global Justice: An Introduction (Routledge 2023) and Thinking Legally: An Introduction to the Philosophy of Law (Cambridge University Press, under contract). He has been described as a "pioneer" of cross-cultural "global" approach to global justice.
Research interests
British Politics
Capabilities
Citizenship
Constitutional Law
Criminal Law
Global Justice & Human Rights
Immigration Law & Policy
Labour Party
Law & Public Policy
Penal Theory & Ethics
Political & Legal Philosophy
Restorative Justice
Esteem Indicators
2022: Jenny Jeger Prize:
2022: Principal Fellow, Higher Education Academy:
2022: Visiting Professor, LUISS Guido Carli:
2021: Member, Office for National Statistics (ONS) cross-Government Statistical Service (GSS) Migration Expert Group:
2021: Member, European Law Institute:
2021: Chair, LNAT (National Admissions Test for Law) Consortium:
2021: Executive Committee, Society of Labour Lawyers:
2021: Executive Committee, Fabian Society:
2021: Member, Committee on Public Philosophy, American Philosophical Association:
2021: Trustee, British Institute for International and Comparative Law (BIICL): Member, Finance and Audit Committee, BIICL

 

2020: President, Society of Legal Scholars:
2020: Academic Visitor, University of Chicago Law School:
2020: Visiting Professor, LUISS Guido Carli:
2020: Director, Labour Academic Network:
2020: President, Society of Legal Scholars:
2019: Vice President, Society of Legal Scholars:
2019: Visiting Professor, University of Nice (Cote d'Azur):
2019: Academic Visitor, University of Pennsylvania Law School:
2019: Visiting Scholar, Bioethics, New York University:
2019: Visiting Scholar, Columbia Law School, Columbia University:
2018: Academic Bencher, The Honourable Society of the Inner Temple:
2017: Distinguished Alumni Award, Arizona State University:
2015: Visitor, Harvard Law School, Harvard University:
2015: Visiting Fellow, Yale Law School, Yale University:
2012: Visiting Scholarship, St John's College, Oxford:
2012: Fellow, Royal Society of Arts:
2011: Visiting Fellow, Department of Government, Uppsala University:
2010: Fellow, Royal Historical Society:
2010: Academic Visitor, Faculty of Philosophy, University of Oxford:
2009: Academician of the Academy of Social Sciences:
2009: Chair, Committee on Philosophy and Law, American Philosophical Association: Served as Chair from 2009-2012
2008: Secretary, Association for Political Thought (UK): Secretary (2008-2012) of founding committee
2006: Member of the Council, Hegel Society of Great Britain:
2006: Executive Board Member, Political Studies Association: Executive Board Member (2006-2009)
2004: Visiting Fellow, CEPPA, Philosophy, University of St Andrews: