Meet Lauren, a Durham Inspired North East Scholarship awardee
Date: May 2023One of the eleven students currently benefitting from a Durham Inspired North East Scholarship is Lauren from Washington, Tyne and Wear.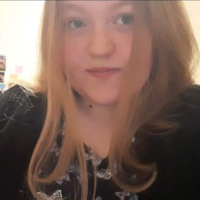 Lauren found herself with caring responsibilities at home at the age of 14 but despite this, she worked hard at her education and developed a love for learning which she hopes to pass on through a career in teaching once she completes her BA in Education degree.
"I absolutely fell in love with learning and decided a key aspiration in my life would be to keep helping children, keep creating safe environments and to be what I didn't have for a lot of my own childhood."
Lauren is a first generation scholar who, through the Supported Progression Scheme, not only secured her place at Durham but was encouraged to apply for the Durham Inspired North East Scholarship, which she was successfully awarded.
"Truthfully, I did not think I would make it into Durham let alone receive a scholarship for it. Durham became my dream university because the education department is so advanced and it offers an in-depth SEND module that other universities didn't which I was desperate to study."
The scholarship has not only helped Lauren with the impact of the cost-of-living crisis but has meant that she has been able to fully embrace student life and participate in activities that she otherwise would not have been able to.
"This scholarship has enabled me to not worry about travelling costs to placements, has allowed me to take up a sign language class (Level 1 BSL) which I hope stops communication barriers with children I work with and allows me to take part in societies like DUCKS and 93% club where I can advocate for people like me in higher education and become friends with people like me too."
Lauren hopes to continue her studies with a postgraduate degree and ultimately pursue a career as a child counsellor. The University continues to support Lauren throughout her time at Durham, along with all the other scholarship awardees across the University and we wish them all the best in their academic careers and beyond!
Find out more