Professor Jan Verlet wins prize from Royal Society of Chemistry
15 June 2023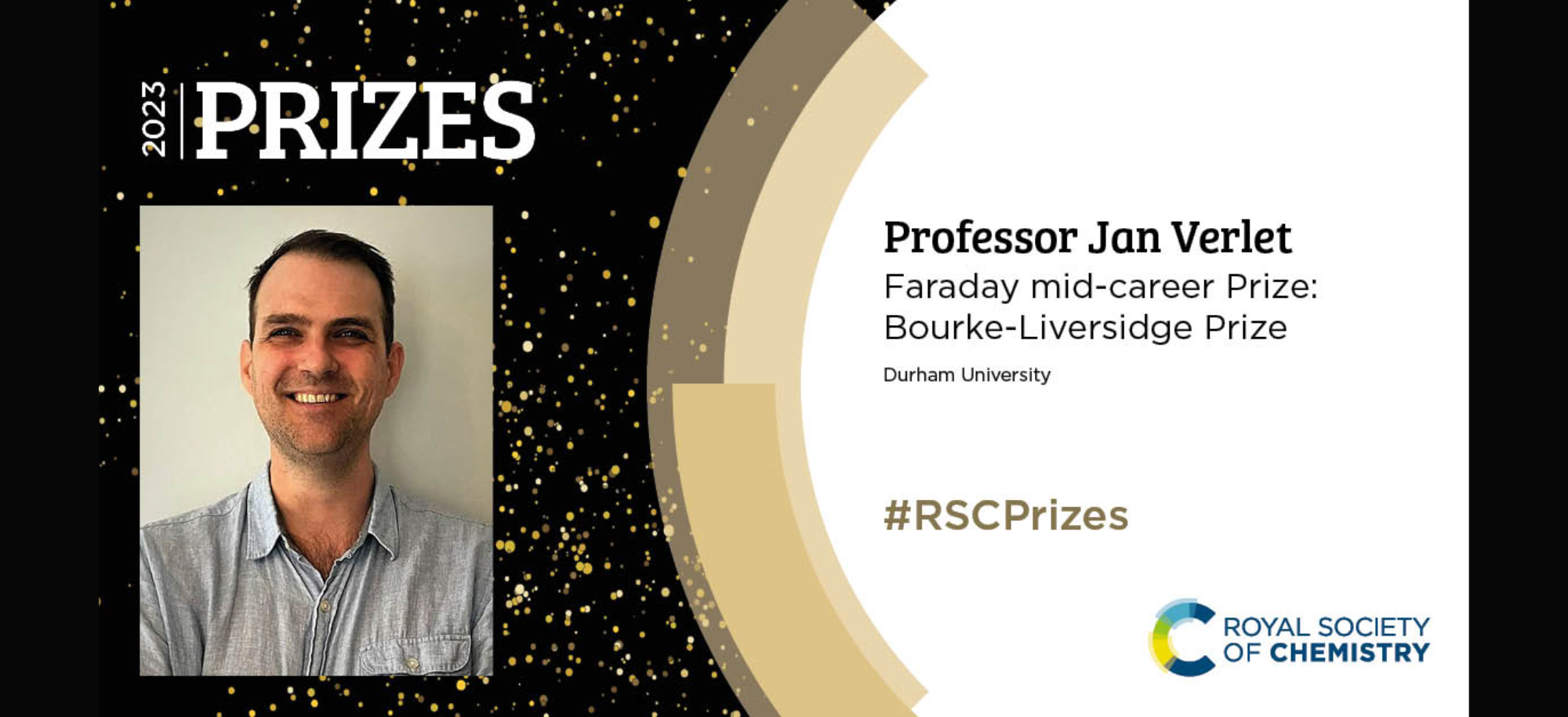 We're pleased to announce that Professor Jan Verlet, from our Department of Chemistry, has won the Bourke-Liversidge Prize from the Royal Society of Chemistry.
The prize recognises the work of Jan's research group, which has developed and exploited new methods to study isolated molecules at the timescale on which atoms move.
Jan specifically researches anions, which are ions with a negative charge, and looks at how they respond when exposed to light. The group uses spectroscopic tools to understand the subsequent mechanisms in gas-phase molecules and at aqueous interfaces.
Crucial chemistry
This research is helping to build an understanding of how chemical processes work in as much detail as possible, which leads to a better understanding of how an environment alters the dynamics of an anion.
This knowledge underpins a wide range of light-driven chemistry, which can impact sectors such as solar power, technology applications that use light-emitting devices, and healthcare, with one example being photodynamic therapy used in cancer treatment.
The importance of teamwork
On winning the prize, which is the Faraday mid-career prize, Jan wants to highlight the work of his team of postgraduate research students and post-docs, saying 'It's almost impossible to do science alone… and why would you want to? It's the team that drives the science, the curiosity, the ideas, the innovation.'
The Royal Chemistry Society is the oldest chemical society in the world and celebrated its 175th anniversary in 2016.
Find out more
Our Department of Chemistry provides a thriving centre of scientific activity for teaching and world-leading research in the chemical sciences. Ranked 5th in the UK in The Guardian University Guide 2022, we deliver high-quality teaching and offer the opportunity for students to be actively involved in a department with an international reputation for cutting-edge science.
Feeling inspired? Visit our Chemistry webpages to learn more about our postgraduate and undergraduate programmes.