Undergraduate Study
At Durham University, we consider Engineering as an integrated subject rather than sub-dividing the discipline into narrow areas.
As a result, our courses produce modern engineers who are capable of solving problems across the traditional engineering boundaries. This gives students a huge amount of flexibility and choice through their undergraduate degree.
See our courses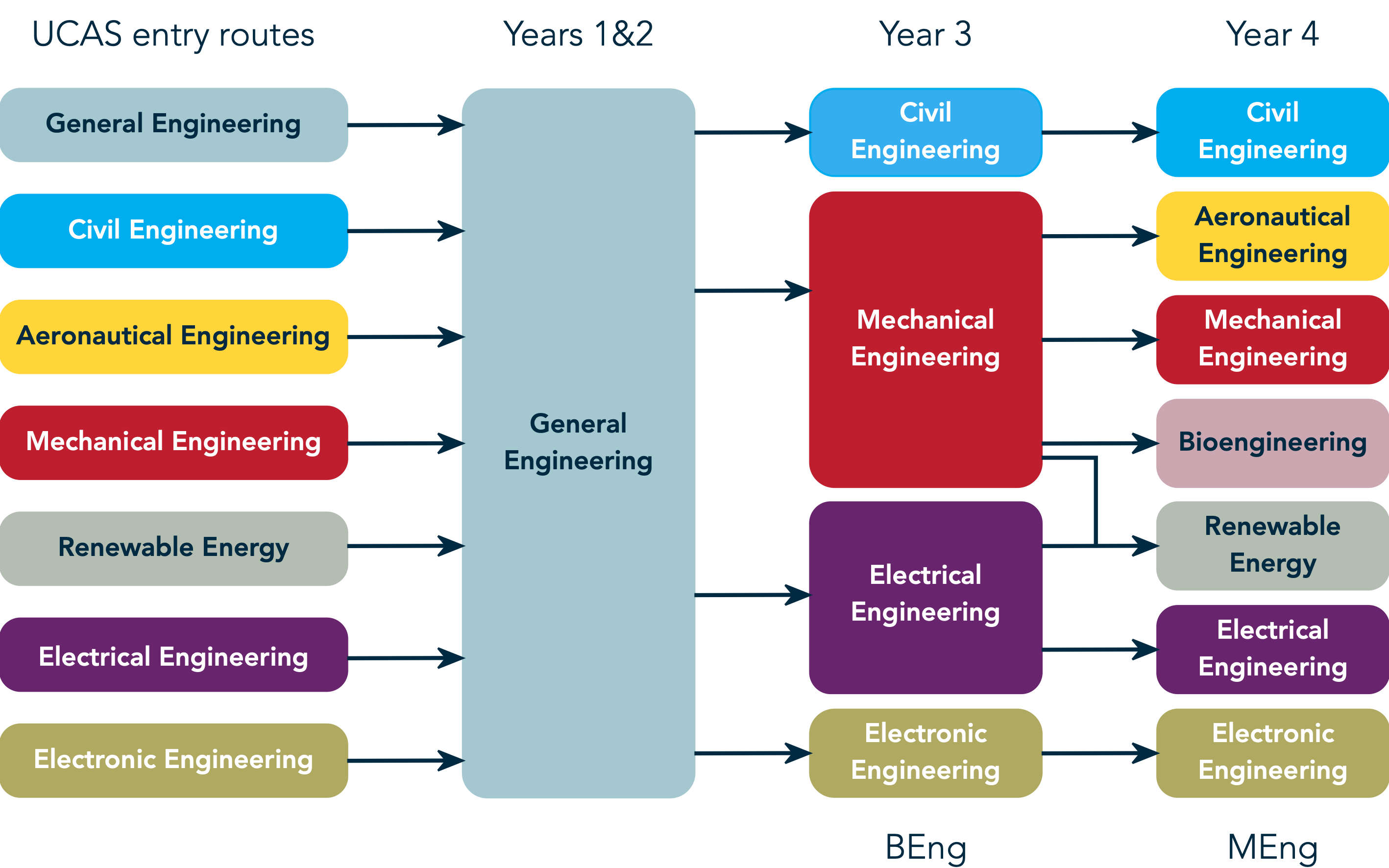 Click the picture to know more about our courses.
Scholarships and Bursaries
University offers a number of scholarships and bursaries. Details can be found here.
Colleges may also offer bursaries, e.g. Trevelyan College offers Ian Cooper Bursary for home students from lower-middle income households to pursue academic excellence in a subject within the Faculty of Science.
Undergraduate Admissions
Admission Tutor Dr Iddo Amit talks about undergraduate admissions
Watch on Youtube
Transitioning To Higher Education Support & Information
Coming to university to study at any level can feel overwhelming. At Durham we want to help provide the most relevant information and support to make this transition easier for you. We have created links to information and guidance to help think about all aspects of university life including how to manage your own wellbeing during this period.
Study with us
We have outstanding course content that equips young engineers with the problem solving skills of the 21st century.
High quality taught modules will introduce advanced Engineering topics and a substantial group design element will equip students with the ability to carry out advanced design in multinational teams using appropriate design standards and sophisticated engineering analysis tools.
Find out more
Durham Tours
Fancy taking a virtual tour around Durham? Our brand new 'Durham University Tours' app is available now in the Apple App Store and Google Play Store!
Learn more about our virtual tours