Courses
As a unified General Engineering department, we pride ourselves on producing graduate engineers who are capable of solving problems across the traditional engineering discipline boundaries. However, students still choose a specialisation towards the end of their degree and graduate with excellent discipline-specific knowledge. As a result, the reality is that our graduates are able to pick and choose from the best opportunities.
We offer 3-year BEng and 4-year MEng courses in General Engineering and you can find out more about these via the following links:
In addition to these General Engineering programmes, you can also apply to study discipline-specific courses with us via UCAS. We currently offer the following discipline-aligned course entry options:
Irrespective of the course that you join us on, all students in the Department of Engineering at Durham University study a common General Engineering first two years. At the end of these two years, you will have learnt about all of the different engineering disciplines and you will be able to make an informed decision about your engineering future, both in terms of your discipline and the length of your degree. All courses are accredited by the relevant engineering professional institution.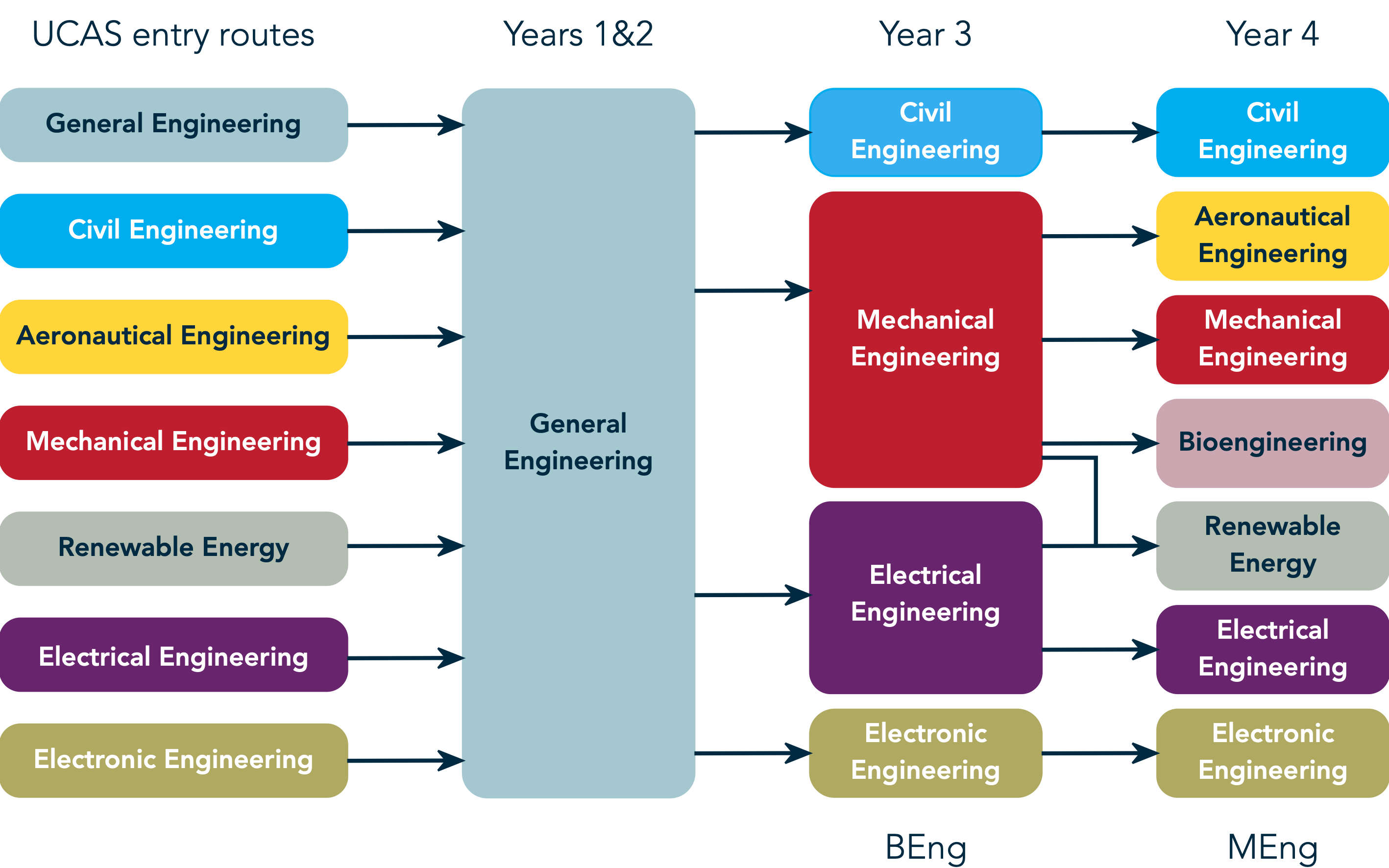 Scholarships and Bursaries
University offers a number of scholarships and bursaries. Details can be found here.
Colleges may also offer bursaries, e.g. Trevelyan College offers Ian Cooper Bursary for home students from lower-middle income households to pursue academic excellence in a subject within the Faculty of Science.
Transitioning To Higher Education Support & Information
Coming to university to study at any level can feel overwhelming. At Durham we want to help provide the most relevant information and support to make this transition easier for you. We have created links to information and guidance to help think about all aspects of university life including how to manage your own wellbeing during this period.