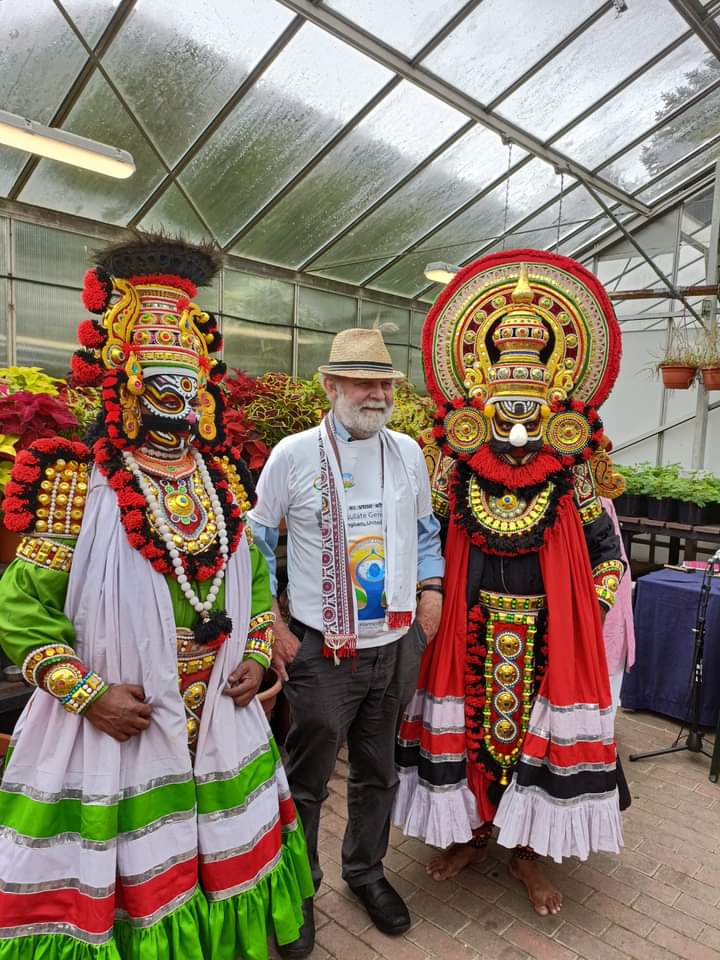 Paul Chazot (Biosciences) and Durham WRIHW Fellow Balbir Singh with members of his dance group hosted a special event for the 9th International Yoga day as part of the Celebrating Health Festival, here in the Durham University Botanic Gardens.
The Vice Consul General of India joined us to promote Yoga, a practice inscribed on the UNESCO Representative List of the Intangible Cultural Heritage of Humanity. This was followed by a lively Yoga session with the participants, including our distinguished guest, run by Devika Rao. We were also joined by Kristian Pellissier, the Relationship Manager for Dance for Arts Council England. We were then further entertained and inspired by the internationally renowned YAKSHADHRUVA Dance group from Southern India who are currently on a UK tour promoting Indian culture and history through dance for health and wellbeing. The group presented a session on make-up, mask making and then delivered a final wonderful lively, comical and colourful performance, producing a plethora of smiles all around. The active participants for the event included public members of the local Parkinsons and Fibromyalgia Unmasking Pain research programmes, university colleagues, and a group of enthusiastic Bioscience students, who braved the rain.
Yoga is an ancient physical, mental and spiritual practice that originated in India. The word 'yoga' derives from Sanskrit and means to join or to unite, symbolizing the union of body and consciousness. Today it is practiced in various forms around the world and continues to grow in popularity. Recognizing its universal appeal, on 11 December 2014, the United Nations proclaimed 21 June as the International Day of Yoga by resolution 69/131. This was the first ever unanimous proclamation made by the UN.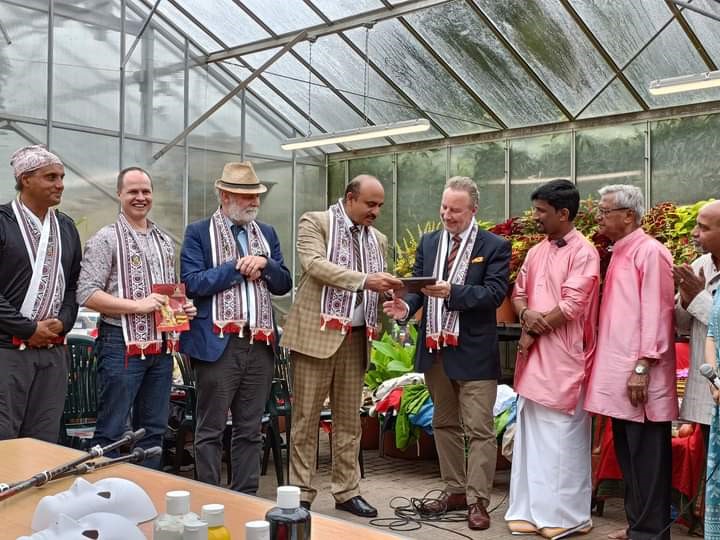 Further Information:
Find out about the Department of Biosciences and the Wolfson Research Institute for Health and Wellbeing at Durham University
Visit Dr Paul Chazot's staff page at Durham University.