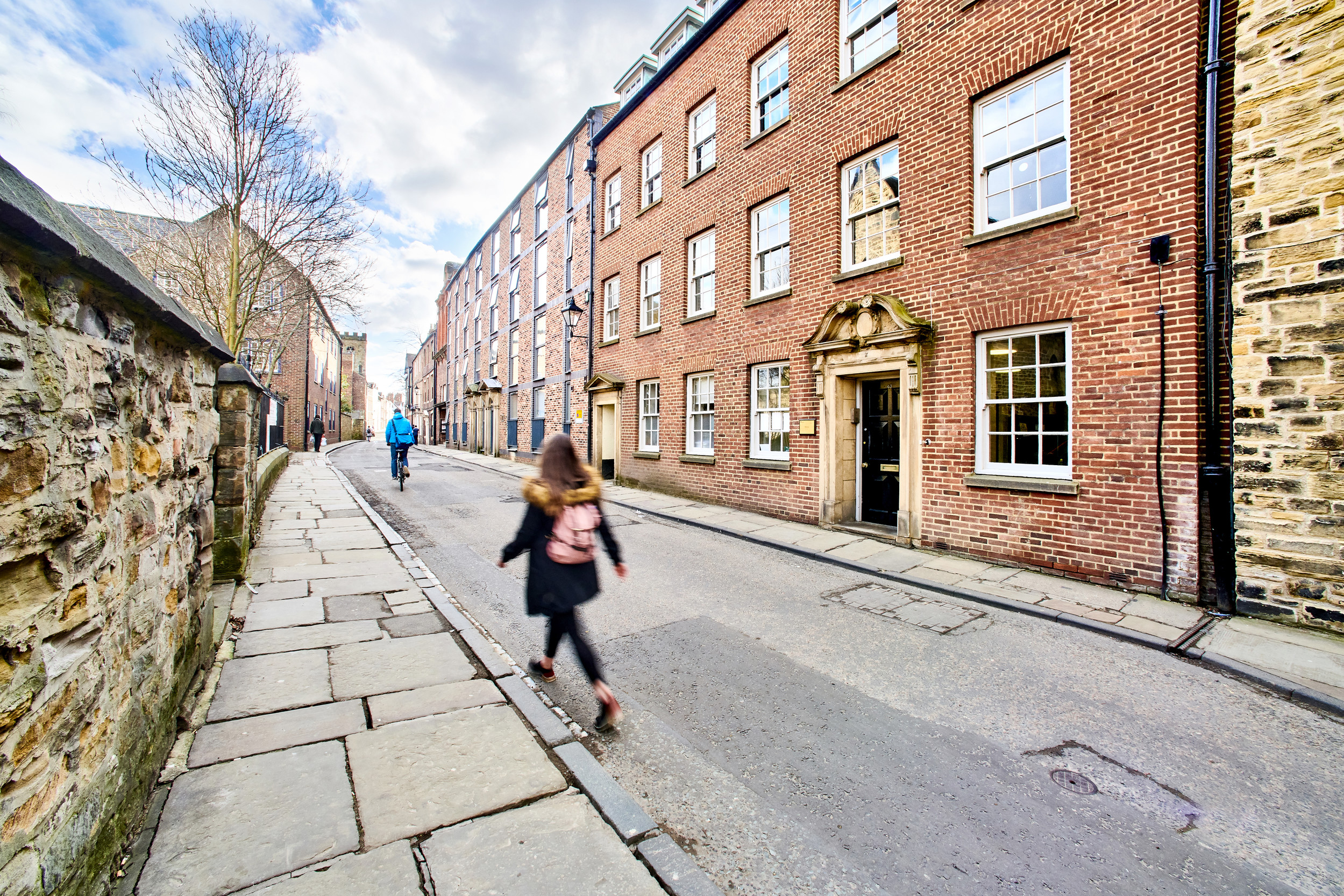 We're delighted to report that the History department has moved up two places to 35th in the 2022 QS World University Rankings by subject
The QS rankings assessed 1,543 institutions globally and the subject ranks are based on academic and employer reputation, citations per paper, impact and quality of research, and international research collaboration factors.
This result puts our Department in the top 2% of more than 1,500 institutions from around the world, with an outstanding score of 96.8 for citations and an employer score of 80.5.
Ours is a busy and vibrant department set within the magnificent location of Durham's World Heritage Site and committed to creating an all-inclusive culture and environment where individuals are able to thrive, irrespective of their background, worldview and identity.
We'd like to thank staff and students alike for their enthusiasm, energy and exceptional contribution to make the Department so successful.
Here's a brief summary of some of the great work that you can read more about in our dedicated news section:
Dr Tom Stammers has been awarded the RHS's Gladstone Prize 2021 for his book on the culture of collecting in post-revolutionary Paris.
Winning a 2-million-euro ERC Consolidator Grant will enable Dr Helen Foxhall Forbes, as lead researcher, to coordinate a team to conduct ground-breaking research on how people responded to environmental and climatic change during the medieval period.
Dr Coreen McGuire won a 5-year Wellcome University Award for a project on 'When Categories Constrain Care', which combines insights from disability history and history of science to examine the historical processes that constructed these categories and uncovers the hidden damage categories used in healthcare can cause.
Attracting widespread coverage in the national and international media, Dr Helen Roche's new book explores how Nazi Germany's elite schools used British public schools as 'models' during the 1930s.
Professor Rebecca Clifford's book 'Survivors: Children's Lives After the Holocaust', was named as one of three finalists for the prestigious 2021 Cundill History Prize.
'Treasured: How Tutankhamun Shaped a Century', published by Professor Christina Riggs offers a bold new history of the young pharaoh who has as much to tell us about our world as his own.
Find out more
Dr Thomas Stammers - Durham University
Dr Helen Foxhall Forbes - Durham University
Dr Coreen McGuire - Durham University
Dr Helen Roche - Durham University
Prof. Christina Riggs - Durham University
Gladstone Prize award - Durham University
Medieval climate change project wins €2m ERC grant - Durham University
Wellcome University Award received for Disability History project - Durham University
Napolas - Durham University Cundill Prize Longlisting - Durham University
Cundill Prize Longlisting - Durham University
The Purchase of the Past (cambridge.org)
Consolidator Grants | ERC: European Research Council (europa.eu)
Grant Funding Schemes and Guidance | Wellcome
The Third Reich's Elite Schools - Helen Roche - Oxford University Press (oup.com)
Nazis based their elite schools on top British private schools | Nazism | The Guardian
Nazis took inspiration from 'Fuhrer-like' public school headmasters (telegraph.co.uk)
Nazi Germany's elite schools held exchanges with likes of Eton, Harrow and Winchester, historian reveals | UK News | Sky News
The Cundill History Prize | Cundill Prize