How to organise an Event for Global Week 2024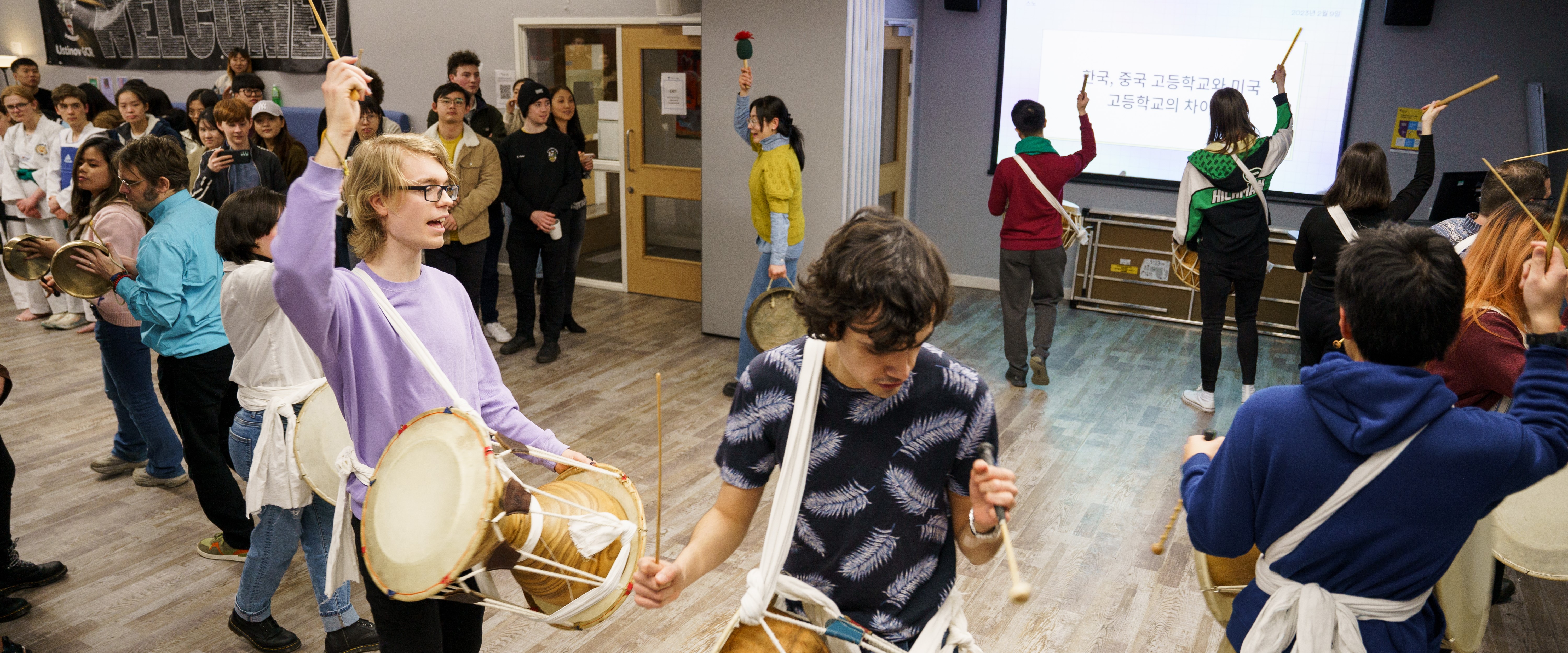 Organising an event is a fantastic way to get involved in Global Week.
Highlight research, hold a seminar or plan a performance. There are no restrictions on the size or concept of your event and we welcome creative ideas. As long as your event meets the key criteria of having an international aspect and being inclusive, it could be accepted as part of the Durham Global Week programme.
If you're already planning an event with a global focus, why not schedule it between Saturday 24 February and Sunday 3 March 2024 and let us promote it as part of Global Week to maximise its impact?
Simply complete the brief online form to tell us about your event and how it meets the criteria detailed below.
Once Events are approved for inclusion in the Programme, we'll send you a Toolkit to help you organise and promote it as part of Global Week.
Tell us about your event
Propose an event to be included in Global Week 2024 using the online form, which takes just a few minutes to complete.
Criteria for events to be branded as part of Durham Global Week 2024:
The event should happen during Durham Global Week (Saturday 24 February to Sunday 3 March 2024)
It must be organised within Durham University (even if directed towards our local community outside the University). Virtual as well as face-to-face events can be included.
It must have an explicit international connection.
It must involve or be directed towards international staff and/or students, alumni, or strategic/community partners.
The event should be inclusive.
The proposer agrees to promote their own event for it to be linked into the central communications plan for DGW.
The proposer agrees to be responsible for organisation and delivery of the event including the budget for the event
Where possible participation should be free of charge, though we recognise that some events may have to charge a small entry fee to recover costs.