Mind, Language and Metaphysics
The Mind, Language and Metaphysics research cluster is the largest group in the department and covers a broad range of key philosophical disciplines and philosophical methodologies. We have world-leading expertise in many core areas of philosophical metaphysics – these include the study of causation, grounds, powers, laws, emergence and the nature of fundamental reality – as well as a panoply of other key and emerging topics at the forefront of philosophical debate. We have strong research interests in the nature of time and space, including the history of the understanding of these concepts, in questions relating to free-will and determinism, mental action, the nature of rationality, philosophy of action, perception, emotion and in questions surrounding the nature of value. Our research in language and logic spans from work on philosophy of fiction and informal argumentation through to mathematical logic and machine reasoning.
We are proud of our pluralistic approach and meta-philosophy – for instance, we have strong interests in early phenomenological approaches to intentionality and in Wittgensteinean and otherwise grammatical approaches to mind and action. MLM also has interdisciplinary collaborative ties to classics, psychology, physics, chemistry and the informatics department.
Like all typical philosophers, we are also interested in nothingness.
MLM Research Cluster Books
Below are a selection of book publications from our academic staff in Mind, Languages and Metaphysics Research Cluster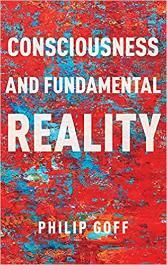 by Dr Philip Goff
2017, Oxford University Press, 304pp
ISBN: 9780190677015
A core philosophical project is the attempt to uncover the fundamental nature of reality, the limited set of facts upon which all other facts depend. Perhaps the most popular theory of fundamental reality in contemporary analytic philosophy is physicalism, the view that the world is fundamentally physical in nature. The first half of this book argues that physicalist views cannot account for the evident reality of conscious experience, and hence that physicalism cannot be true. Unusually for an opponent of physicalism, Goff argues that there are big problems with the most well-known arguments against physicalism—Chalmers' zombie conceivability argument and Jackson's knowledge argument—and proposes significant modifications.

The second half of the book explores and defends a recently rediscovered theory of fundamental reality—or perhaps rather a grouping of such theories—known as 'Russellian monism.' Russellian monists draw inspiration from a couple of theses defended by Bertrand Russell in The Analysis of Matter in 1927. Russell argued that physics, for all its virtues, gives us a radically incomplete picture of the world. It tells us only about the extrinsic, mathematical features of material entities, and leaves us in the dark about their intrinsic nature, about how they are in and of themselves. Following Russell, Russellian monists suppose that it is this 'hidden' intrinsic nature of matter that explains human and animal consciousness.

Some Russellian monists adopt panpsychism, the view that the intrinsic natures of basic material entities involve consciousness; others hold that basic material entities are proto-conscious rather than conscious. Throughout the second half of the book various forms of Russellian monism are surveyed, and the key challenges facing it are discussed. The penultimate chapter defends a cosmopsychist form of Russellian monism, according to which all facts are grounded in facts about the conscious universe.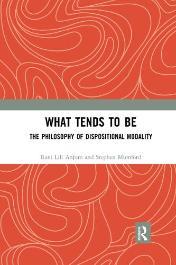 by Professor Rani Lill Anjum and Professor Stephen Mumford
2020, Routledge, 206pp
ISBN: 9780367590871
People tend to enjoy listening to music or watching television, sleeping at night and celebrating birthdays. Plants tend to grow and thrive in sunlight and mild temperatures. We also know that tendencies are not perfectly regular and that there are patterns in the natural world, which are reliable to a degree, but not absolute. What should we make of a world where things tend to be one way but could be another? Is there a position between necessity and possibility? If there is, what are the implications for science, knowledge and ethics?
This book explores these questions and is the first full-length treatment of the philosophy of tendencies. Anjum and Mumford argue that although the philosophical language of tendencies has been around since Aristotle, there has not been any serious commitment to the irreducible modality that they involve. They also argue that the acceptance of an irreducible and sui generis tendential modality ought to be the fundamental commitment of any genuine realism about dispositions or powers. It is the dispositional modality that makes dispositions authentically disposition-like. Armed with this theory the authors apply it to a variety of key philosophical topics such as chance, causation, epistemology and free will.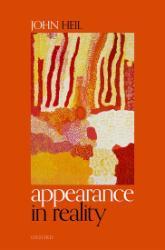 by Professor John Heil
2021, Oxford University Press, 288pp
ISBN: 9780198865452
In Appearance in Reality, John Heil addresses a question at the heart of metaphysics: how are the appearances related to reality, how does what we find in the sciences comport with what we encounter in everyday experience and in the laboratory? Objects, for instance, appear to be colourful, noisy, self-contained, and massively interactive. Physics tells us they are dynamic swarms of colourless particles, or disturbances in fields, or something equally strange. Is what we experience illusory, present only in our minds? But then what are minds? Do minds elude physics? Or are the physicist's depictions mere constructs with no claim to reality? Perhaps reality is hierarchical: physics encompasses the fundamental things, the less than fundamental things are dependent on, but distinct from these. Heil's investigation advances a fourth possibility: the scientific image (what we have in physics) affords our best guide to the nature of what the appearances are appearances of.
Staff Research Interests
Research Group Staff
Research Interests
Professor Nancy Cartwright

The philosophy of social technology
History and philosophy of science (especially physics and economics)
Causal inference
Objectivity in science
Evidence, especially for evidence-based policy

Dr Jeremy Dunham

Early Modern Philosophy
Nineteenth-Century French Philosophy
Idealism
Pragmatism
Habit

Professor Sophie Gibb

Metaphysics
Categories of being
Causation, laws and powers
The philosophy of mind
Mental causation

Professor John Heil

Philosophy of mind

Metaphysics

Philosophy of psychology

Philosophy of action

Early modern philosophy

Professor Anna Marmodoro

Metaphysics
Ancient, late antiquity and medieval philosophy
Philosophy of Science
Philosophy of Religion

Professor Stephen Mumford

Metaphysics (esp. absences and causal powers)
Philosophy of Medicine
History of Philosophy (esp. Ancient Philosophy and Hume)
Philosophy of Sport
Modality

Dr Matthew Tugby

Metaphysics (especially the topics of essence, identity and individuation, modality, ontological dependence, properties and substance)
Metaphysics of Science (especially the topics of causation, chance, dispositions, laws and natural kinds)

Dr Aness Webster

Normative ethics

Rationality

Philosophy of agency and responsibility

Philosophy of law

Dr Peter West

Epistemology

Metaphysics

Early modern philosophy