Accommodation
and Catering
New students are expected to reside in College accommodation during their first year of study. We welcome applications from returning students wishing to live in College in subsequent years.
Stephenson is a self-catered College. Rooms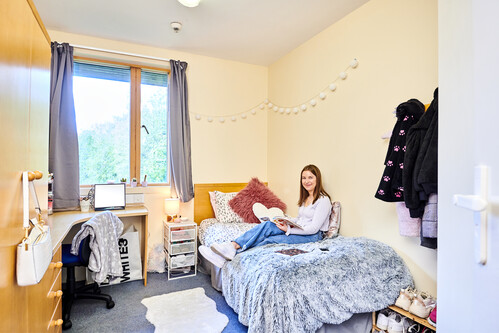 in College are arranged around a shared kitchen, where students can cook and eat together. New students are often apprehensive about cooking for themselves for the first time, yet soon find it's easy once they get started. The JCR and MCR share simple recipes for inspiration and often flat mates will cook together or for each other. Self-catering allows for greater flexibility around meal times when juggling your studies, sports, societies and social activities.
When grabbing something on the go, or having a treat, the café-bar serves hot food such as pizzas and paninis.
Stephenson offer varied room types, of which prices differ.  
Each study bedroom is single occupancy and typically includes a single bed, desk and chair, wardrobe, set of drawers, bookshelves, a waste bin and computer points. All rooms have Wi-Fi.
Single en-suite rooms have private bathroom facilities consisting of a toilet, wash basin and shower.
Paired rooms are two separate rooms which share bathroom facilities with a toilet, wash basin and shower (shared between 2). The bedroom doors lock, as does the bathroom.
Standard rooms include a private wash basin. Residents share the bathroom facilities within their flat (toilets with wash basins and separate shower rooms).
Bedrooms are arranged in flats, around a shared kitchen. Kitchens are equipped with an oven, fridge and freezer. A kettle, toaster and microwave are provided within each kitchen however you should provide your own cooking utensils, crockery and cutlery.
We offer 39 week lets for undergraduate students and 50 week lets for postgraduate students.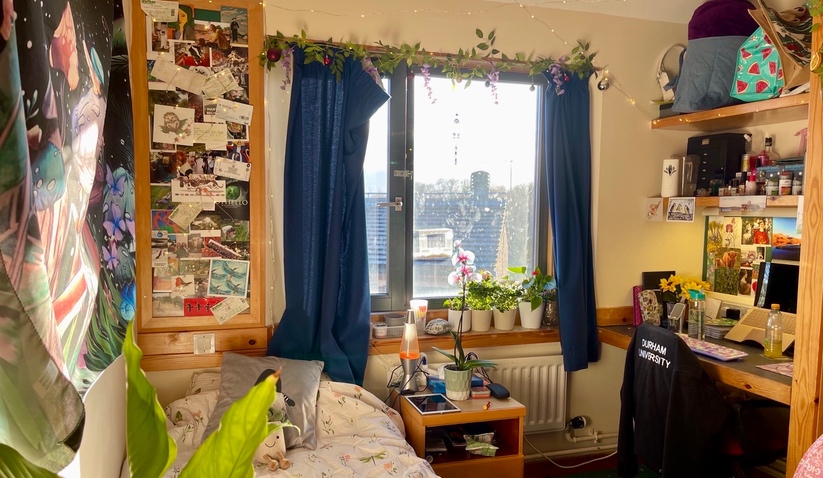 Accessibility
The college has two accessible flats available, both located on the ground floor. The bedrooms are en-suite and can be fitted with auxiliary aids such as flashing alarms and vibrating pillows for students with sensory requirements.
Kitchens within these flats have risers under the sink to allow the benches to be adjusted, if required. There is also a lift for public use located within one of the residence blocks. Accessible toilet facilities are located in Stephenson Central. If you have any specific (perhaps medical) need for a certain kind of accommodation please tell us as soon as possible.
Contact Us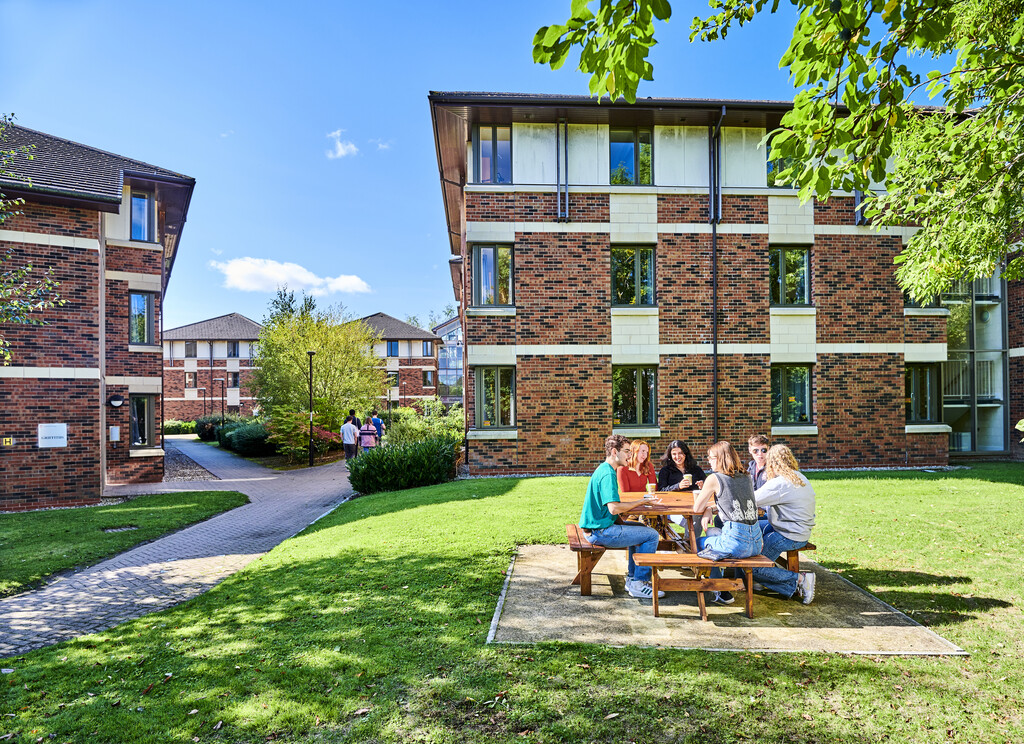 Frequently Asked Questions
Visit our FAQ's page for more information about our accommodation.
Find out more
Get in touch
For any queries, please contact the College Office.
Stephenson College
Howlands Farm
South Road
Durham
County Durham
DH1 3DE
Tel: +44 (0)191 334 0545