Platform 1
& Stephenson Central
We are very proud of our café - bar and it is one of the focal points of College - a place to meet, chat and relax. The café and bar are ran by our Food and Beverage Service Manager with support from our student leaders, who volunteer as members of our JCR Bar Committee. There is also the opportunity for students to work part-time as members of our bar staff.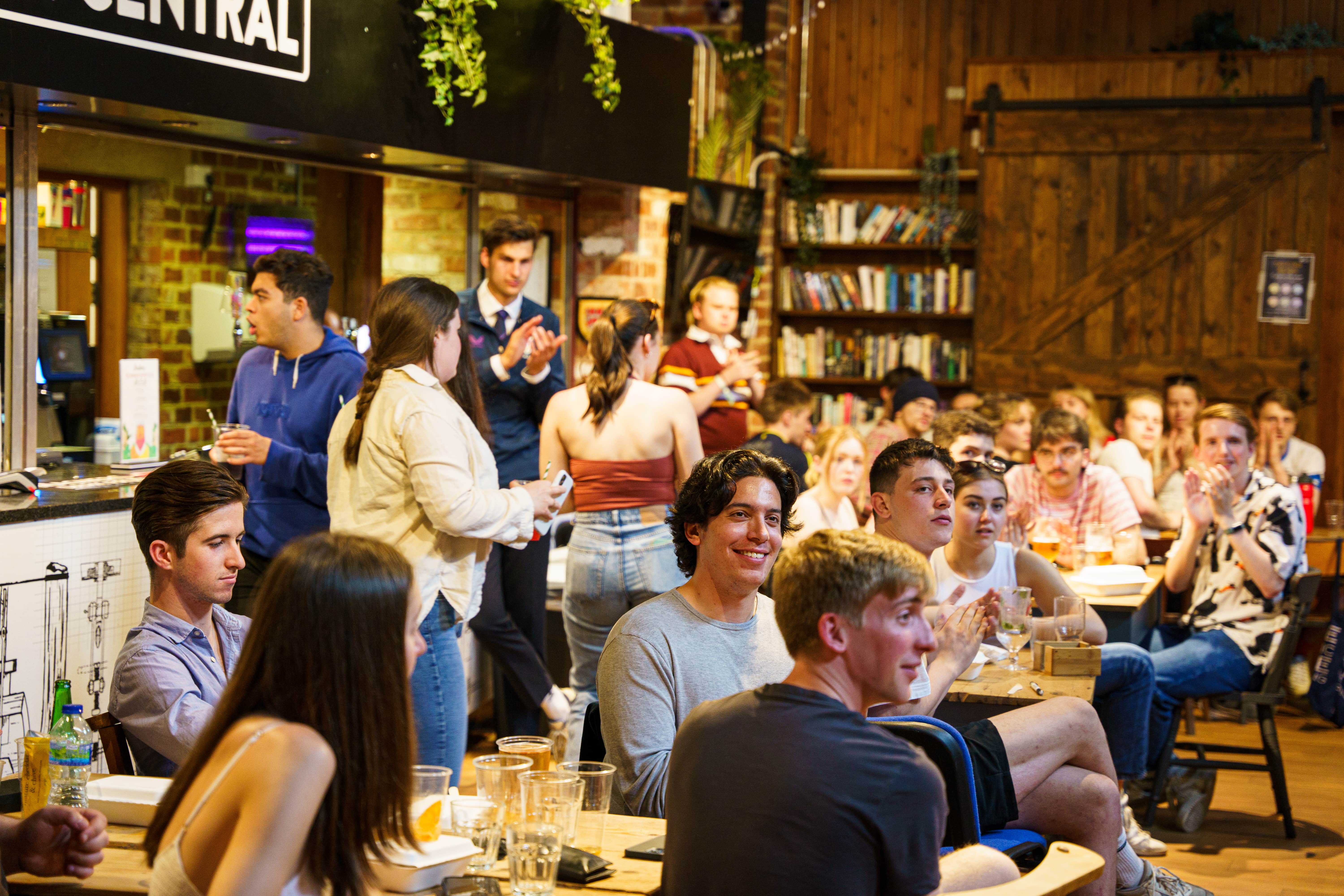 Located in Platform 1, the café is right in the heart of College. With ample seating and serving hot and cold drinks, snacks and hot food, it's ideal for calling in between lectures or grabbing something on the go.
Transforming by night, Stephenson Central bar hosts regular JCR and MCR events such as the weekly quiz night, as well as showing sporting events on the big screen! We promote a culture of responsible drinking across Stephenson College.